Throughout human history, the night sky has been a source of inspiration for art, literature, philosophy, and religion. But if you're like most people living in cities or suburbs or even rural parts of the country, you've likely never encountered a truly dark night. Thanks to electric lighting, the nighttime can be as bright as day. And while it's allowed us to function well into the midnight hour, electric lighting has deprived us of many of the spiritual and physical benefits that only come out in the dark. 
My guest today has written a book that explores the decline of darkness in our modern age. His name is Paul Bogard and his book is The End of Night: Searching for Natural Darkness in an Age of Artificial Light. Today on the show, Paul and I discuss what true darkness actually looks like and the type of un-dark night most modern folks experience. He then shares the last few spots in America and Europe where you can still experience true darkness and what the sky in those places looks like. We then delve into what we miss out on spiritually by not experiencing true darkness and the health detriments that come with being exposed to artificial light 24 hours a day. Paul also shares some of the common myths about darkness, such as the idea that darkness is more dangerous than light.
This show is going to inspire you to seek out a remote area of wilderness so you can experience the beauty that comes with a truly dark night.
Show Highlights
How Paul Bogard became interested in writing about darkness and light pollution
Why does darkness have a bad rap? Why are people afraid of it?
The detriments of too much light at night
Why light doesn't actually make you or your home safe at night
What is "true night"?
Where in the world can you experience darkness unaffected by light pollution?
How the night sky changes when there is no light pollution
The intangible costs of never experiencing a true night sky
What life was like before electric lighting
First sleep and second sleep — why our sleeping habits are a new phenomenon
How light pollution impacts our ecosystems
The human health detriments of too much light
How to responsibly use artificial light
Why Paul went from writing about the night sky, to the ground beneath us
Resources/People/Articles Mentioned in Podcast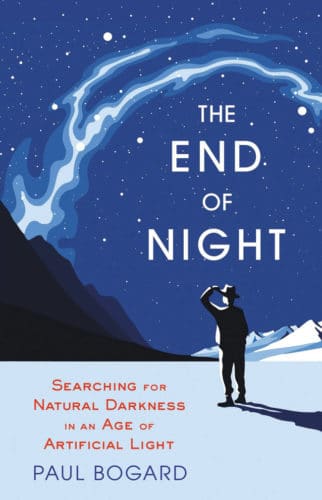 I highly recommend picking up a copy of The End of Night. It provides some fascinating insights about the benefits of darkness and will inspire you to go on an adventure to seek a truly dark sky.
Listen to the Podcast! (And don't forget to leave us a review!)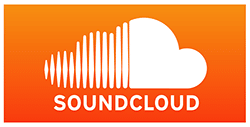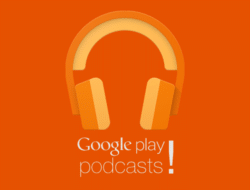 Listen to the episode on a separate page.
Subscribe to the podcast in the media player of your choice.
Podcast Sponsors
Mack Weldon. Their underwear and undershirts are second to none. If you don't like your first pair, you can keep it, and they will still refund you. No questions asked. Go to MackWeldon.com and get 20% off your purchase using the promo code MANLINESS.
Hanes Modal Undershirts. Whether you are on a long flight or car-ride, this undershirt can keep you feeling fresh in even the most uncomfortable situations. Head over to Hanes.com and purchase yours today.
Blinds.com. Get up to 20% off everything — faux wood blinds, cellular shades, roller shades and more — at blinds.com when you use promo code "AOM."
Read the Transcript
Coming soon!
Last updated: June 14, 2017