In the last month we've introduced a couple new products to the AoM Store, which means it's time for another giveaway! Read on for details about our new sweatshirt and ebook, as well as how to enter to win an item from our store.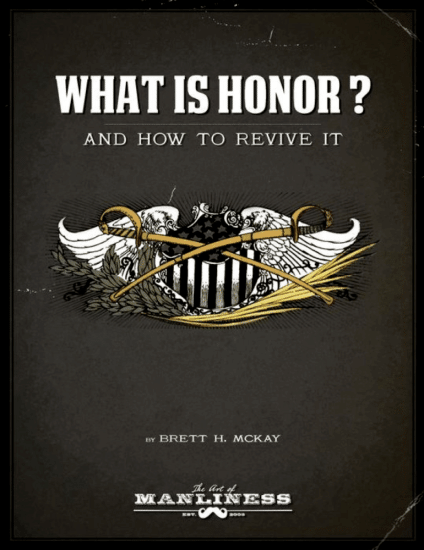 Back in 2012, we embarked on a 7-part, 3-month journey into the history and meaning of honor, as well as its role in modern society. You can read the whole seres online for free, but this ebook packages it neatly into one piece, and you can highlight and take notes to your heart's content. Here's a brief description of the book:
Across cultures and time, honor and manliness have been inextricably tied together. In many cases, they were synonymous. Honor lost was manhood lost. Because honor was such a central aspect of a man's masculine identity, men would go to great lengths to win honor and prevent its loss.
But what exactly is honor?
In this book, I provide an in-depth look at the history, sociology, and philosophy of traditional honor to give readers a better understanding of this oft misunderstood concept that has guided humanity for ages. In the end, I also give a prescription of how to revive and sustain a culture of manly honor in the modern world.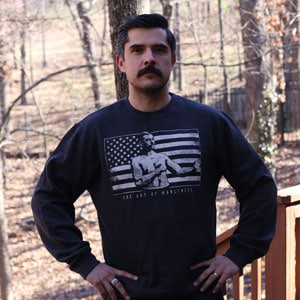 Our popular John L. Sullivan U.S. Flag tee design in sweatshirt form. Show your manly American pride with the John L. Sullivan U.S. Flag shirt. Perfect for those chilly mornings you're working out in your garage gym or when you're out playing a game of pick-up with your buds on a crisp day. 100% cotton.
Store Giveaway
The Prize
Any single item available in the Art of Manliness store (excludes bundle items).
Enter the Giveaway
If you are an email subscriber, do not reply to this email to make your entry. You must click on the title of this post, which will take you to the post on our web page where you can make your entry. Use the form below to enter. Don't forget! You have multiple ways to enter! The more of them you do, the better your chances are!
Deadline to enter is March 17, 2016 at 5PM CDT. We'll then select one random winner. Good luck!