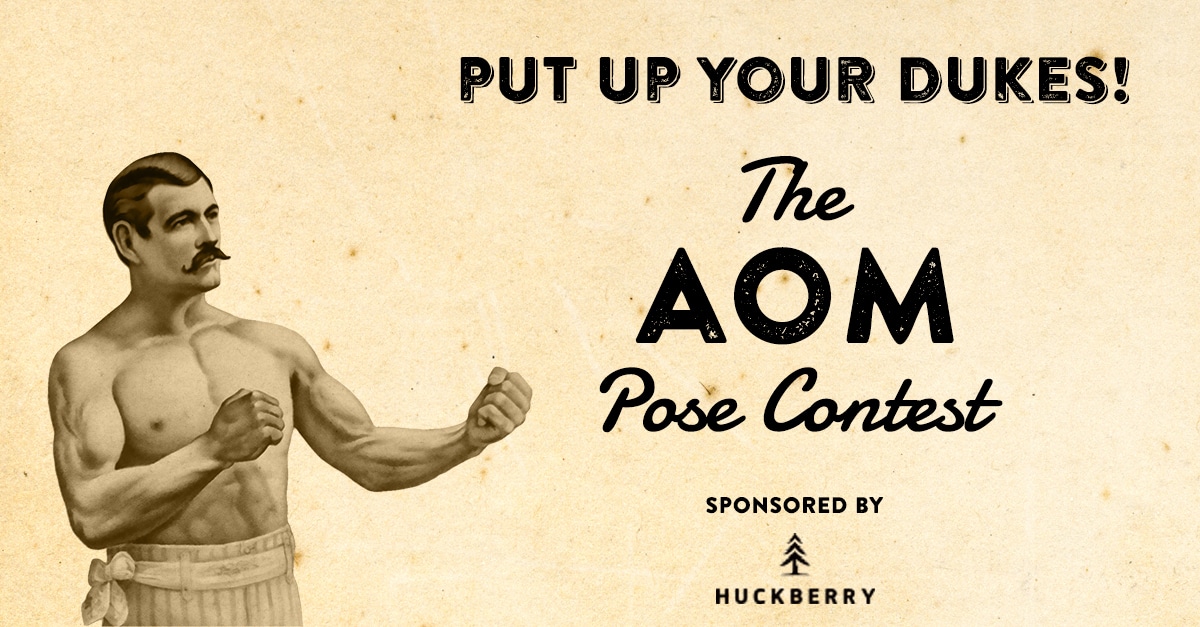 Thanks to everyone who entered our AoM Pose Contest. There were lots of great entries. It warms my heart to know that so many AoM readers are rocking a natural mustache for moments like this when they're asked to submit photos of themselves half naked with their dukes up.
You can see all the entries to the pose contest here.
We've selected our 5 favorites and here they are (Be sure to read the captions! They're a hoot!):
Vote for the Winner!
Now it's your turn to pick our winner. On the line is a $500 gift card from our friends at Huckberry, as well as an AoM buck knife and lapel pin. Use the form below to vote for your favorite (if you're reading this in email, click here to vote). Theme and quality will obviously win over strangers, but the finalists' ability to marshal their friends and family into voting for them will likely play a role as well.
Voting ends on November 4, 2015 at 5PM CDT.  You can vote once a day until the end, so vote early and vote often. (Note: But don't cheat by deleting your cookies or using robovoters. We're men of honor around here. We're monitoring votes closely. If we see any shinanigans, we'll delete what we suspect to be fraudulent votes.) Let the best man win!