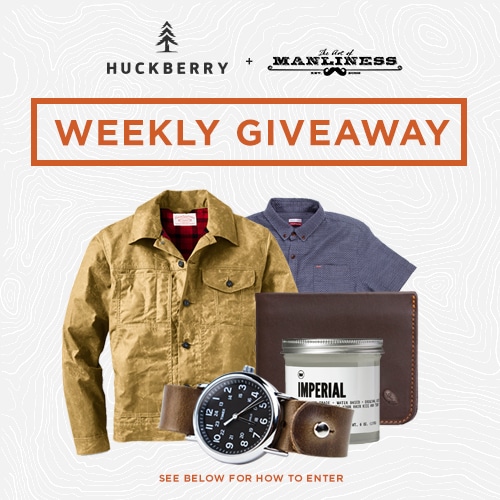 Last week's winner was Brendan from Winterville, NC. He chose the Chavito Chukka boots from Nisolo.
My Picks This Week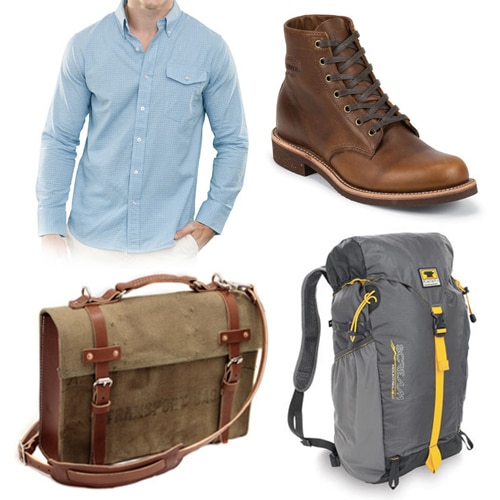 The boots from Chippewa are the definition of tough and durable. Made in the USA since 1901, these bad boys will see you successfully through any obstacle, be it poor weather, rough topography, or hunting down Sasquatch. I've long extolled the polo shirts from Criquet (I wear one nearly every other day) and I now can't wait to get my hands on one of their great-looking button-downs. Mountainsmith makes a variety of bags that could accompany you on your next multi-day backpacking trip or your commute downtown. The Model A Briefcase by W. Durable Goods is unlike anything we've seen and incredibly cool. Handmade by a husband and wife team in Texas, the briefcases are made from vintage bags that were intended for use in the construction of portable steel bridges during WWII. This is quite literally something your grandpa would've owned.
The Prize
Any item currently available on Huckberry (with the exception of the Joey Roth speakers). Be sure to check out the current line-up of items as it changes every week.
How to Enter
Leave a comment sharing what you'd like to win.
Sign up for Huckberry to gain access to their  store. You have to sign up because the store and the discounted prices are not available to the public. Just so we're clear, if you sign up for Huckberry, you're opting into receiving weekly emails from Huckberry on their exclusive deals. You can unsubscribe anytime you want.
Take a look around, pick one item you'd like, and leave a comment on this post sharing your selection.
Do not make multiple comments. All comments are moderated, so your comment will not show up instantly, but will show up later once it's approved.
If you are an email subscriber, do not reply to this email to make your entry. You must click on the title of this post, which will take you to the post on our web page. You must make your comment on the post on our web page to be entered.
Deadline to enter is September 4, 2014 at 5PM CDT. We'll then draw one random comment to select the winner. The lucky gent will get the item they selected and shared in the comments. Good luck!
Last updated: September 4, 2014