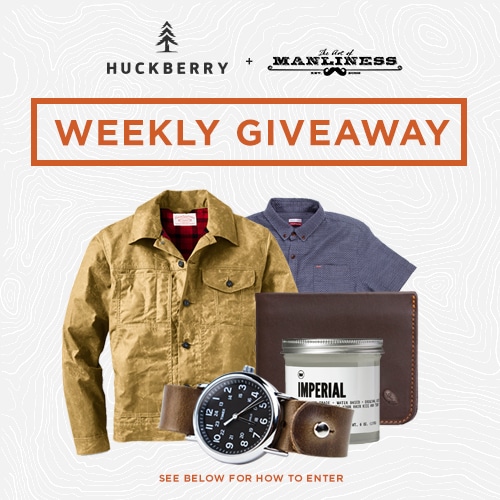 Last week's TankFarm giveaway winner was Ed from Minnesota. Two weeks ago our Huckberry winner was Clark from Greenville, SC, and he chose the Windsor Jacket. Congrats to both!
My Picks This Week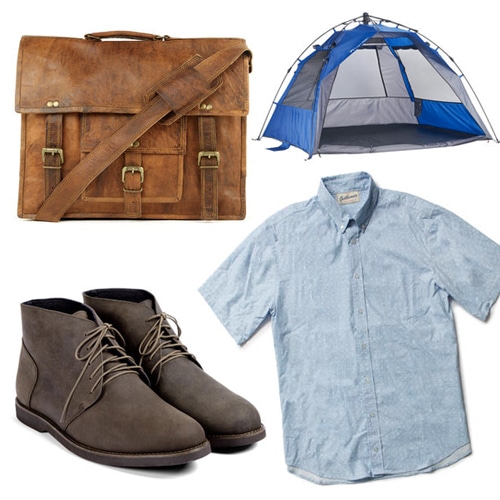 The Nisolo Chukka Boots are a favorite in the Huckberry office; we have it on good authority that many of the guys wear them daily. These leather shoes are handmade in Peru, and have a tendency to get people to say, "Just take my money." The clothing from Wellen is both classy and casual. Made in America, their shirts and pants are a perfect step up for the recent graduate or a great casual option for the business exec. The bags from Satch & Fable (how cool is that name, by the way?) are dye- and chemical-free, meaning no two bags are alike. The goatskin leather is naturally water-resistant and half the weight of your standard cowskin. The tents from Lightspeed are lightweight and durable, but the real bonus is that they're designed to be set up in less than a minute. Camping with kids just got a whole lot easier.
The Prize
Any item currently available on Huckberry (with the exception of the On Two Wheels motorcycles, Treeline Roof-top tents, and the Joey Roth speakers). Be sure to check out the current line-up of items as it changes every week.
How to Enter
Leave a comment sharing what you'd like to win.
Sign up for Huckberry to gain access to their  store. You have to sign up because the store and the discounted prices are not available to the public. Just so we're clear, if you sign up for Huckberry, you're opting into receiving weekly emails from Huckberry on their exclusive deals. You can unsubscribe anytime you want.
Take a look around, pick one item you'd like, and leave a comment on this post sharing your selection.
Do not make multiple comments. All comments are moderated, so your comment will not show up instantly, but will show up later once it's approved.
If you are an email subscriber, do not reply to this email to make your entry. You must click on the title of this post, which will take you to the post on our web page. You must make your comment on the post on our web page to be entered.
Deadline to enter is August 28, 2014 at 5PM CDT. We'll then draw one random comment to select the winner. The lucky gent will get the item they selected and shared in the comments. Good luck!
Last updated: August 28, 2014