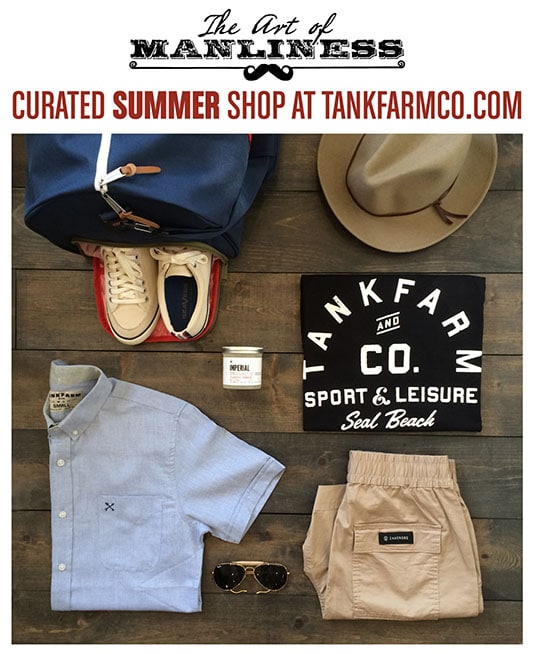 For the past several years, the gents at Tankfarm & Co. have designed our Art of Manliness T-shirts. Besides designing and selling tees and other clothing, Tankfarm also has online and brick-and-mortar stores where they curate and sell classic and handsome goods. To celebrate the last few days of summer, Mike Anderson at Tankfarm asked me to curate a summer shop for their online store. Within the shop you'll find clothing and gear that will help you look sharp and kick back as summer winds down.
Mike also wanted to give away a $500 gift card to Tankfarmco.com to one lucky AoM reader. Intrigued? Here's how to enter.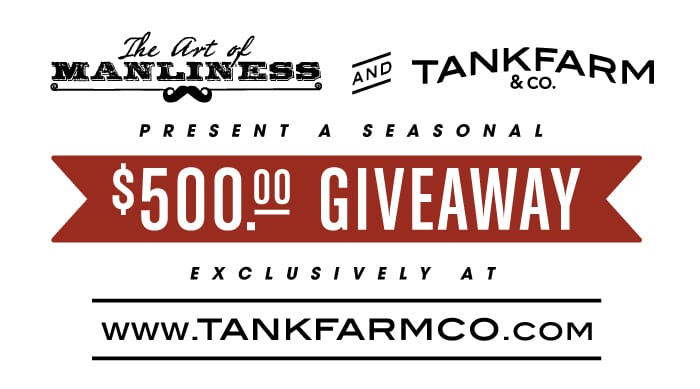 The Prize
$500 Dollar Gift card to Tankfarmco.com
How to Enter
1) Register an account at Tankfarm & Co. (You will receive occasional promotional newsletters from Tankfarm if you sign-up. You can unsubscribe at any time.)
2) Pick your favorite product from my curated shop.
3) Write your choice on the AoM comment section below.
Do not make multiple comments. All comments are moderated, so your comment will not show up instantly, but will show up later once it's approved.
If you are an email subscriber, do not reply to this email to make your entry. You must click on the title of this post, which will take you to the post on our web page. You must make your comment on the post on our web page to be entered.
Deadline to enter is Thursday, August 21, 2014 at 5PM CT.
We'll then select one winner at random.
Last updated: August 21, 2014