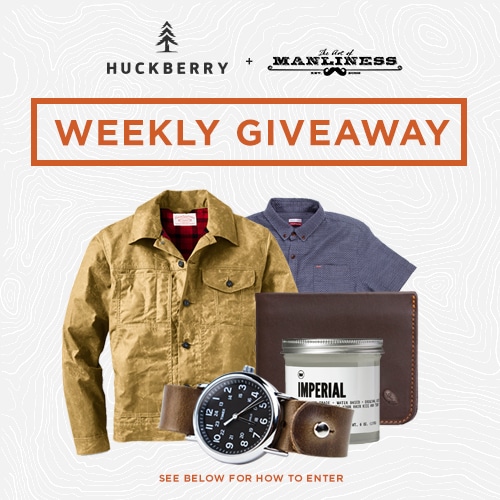 Last week's winner was…still to be determined. Check your email folks!
My Picks This Week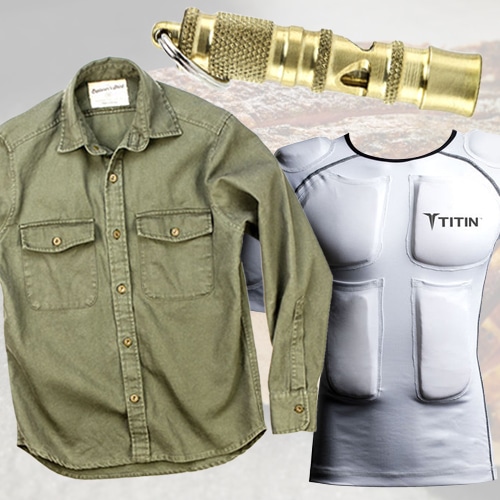 The Explorer's Shirt (made for Huckberry by San Francisco company Taylor Stitch) is the ultimate adventurer's wear. It's made with 10oz canvas, features heavy-duty brass buttoning, and includes a nifty inside pocket so you don't lose your valuables while traversing mountains and streams. The TITIN Force shirt is the world's first weighted compression shirt. It has 8 pounds of evenly balanced hydro-gel inserts to get you lean and mean in no time. The Tactical Whistle is perfect for emergency and survival situations; it emits three unique frequencies, covering distances that are near, far, and in between. Finally, Huckberry has managed to find one of the coolest subscription services we've ever seen: bacon. Tender Belly works with farmers in Iowa, Missouri, and Colorado, using only the finest meat available, to bring you the finest bacon this side of heaven, every month, right on your doorstep.
The Prize
Any item currently available on Huckberry (with the exception of the Treeline Roof-top tents and the Joey Roth speakers). Be sure to check out the current line-up of items as it changes every week.
How to Enter
Leave a comment sharing what you'd like to win.
Sign up for Huckberry to gain access to their  store. You have to sign up because the store and the discounted prices are not available to the public. Just so we're clear, if you sign up for Huckberry, you're opting into receiving weekly emails from Huckberry on their exclusive deals. You can unsubscribe anytime you want.
Take a look around, pick one item you'd like, and leave a comment on this post sharing your selection.
Do not make multiple comments. All comments are moderated, so your comment will not show up instantly, but will show up later once it's approved.
If you are an email subscriber, do not reply to this email to make your entry. You must click on the title of this post, which will take you to the post on our web page. You must make your comment on the post on our web page to be entered.
Deadline to enter is July 31, 2014 at 5PM CDT. We'll then draw one random comment to select the winner. The lucky gent will get the item they selected and shared in the comments. Good luck!
Last updated: August 2, 2014