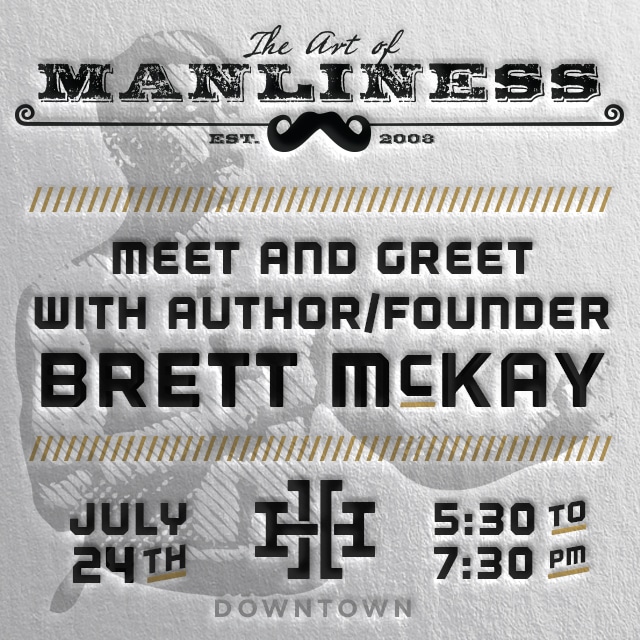 Hey gang. Next week, I'll be driving up to Springfield, MO from my home in Tulsa, OK to spend the day at the downtown
Hudson Hawk Barbershop
.
Hudson Hawk is an old-school barbershop with a modern twist. They offer high-quality, classic haircuts, hot shaves, and shoe shines, all in a comfortable, masculine environment. 
I've been following the guys at Hudson Hawk for awhile now and it's been fun to see them grow. While I'm up there I'm going to be shooting some oft-requested haircut-related videos for our YouTube channel. Then in the evening I'll be doing a book signing/meet&greet. There will be food and drinks, and I'll have copies of our books for sale at the event. If you're in the area, 
I would love for you to stop by so I can shake your hand. It should be a great time!
Here are the details:
Location
Hudson Hawk Barber & Shop (Downtown Location) 438 W McDaniel St. Springfield, MO 65806
Date & Time
Thursday, July 24, 2014 5:30 PM to 7:30 PM
Hope to see you there!