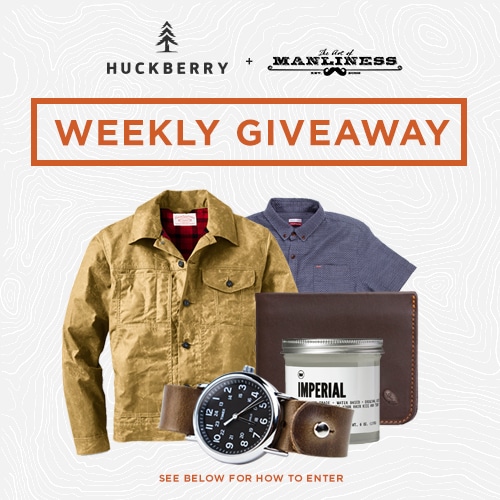 Our winner two weeks ago was David G. who chose a Havana Suit for his upcoming move to the NYC area. Good luck in the Big Apple, David!
My Picks This Week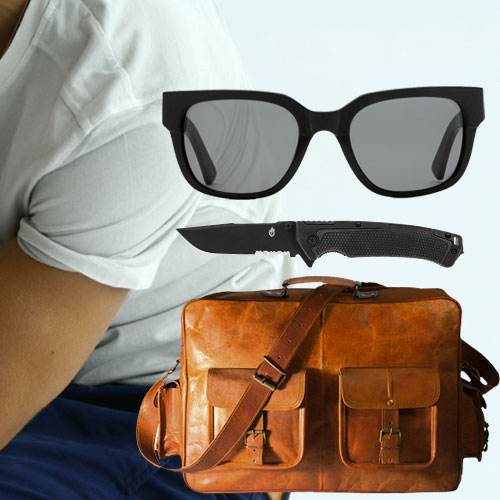 While Dockers isn't necessarily thought of as high-quality, unique men's clothing, their new Wellthread line may finally change that image. Made with 100% cotton threads and bolstered with reinforced seams, you don't want to miss these chinos and shirts. Gerber is back, and celebrating 75 years with their new 39 Series. These made-in-the-USA blades can't be beat. A new pair of Raen's timeless and retro-inspired shades would be a perfect start to your summer; wouldn't you rather pay homage to James Dean than the Biebs? We're suckers for a nice leather bag – and the guys at Brothers Leather Supply Co. have us drooling. Not only are they made with high-quality materials, but they won't break your bank as much as a lot of other leather bags.
The Prize
Any item currently available on Huckberry (with the exception of the Joey Roth speakers). Be sure to check out the current line-up of items as it changes every week.
How to Enter
Leave a comment sharing what you'd like to win.
Sign up for Huckberry to gain access to their  store. You have to sign up because the store and the discounted prices are not available to the public. Just so we're clear, if you sign up for Huckberry, you're opting into receiving weekly emails from Huckberry on their exclusive deals. You can unsubscribe anytime you want.
Take a look around, pick one item you'd like, and leave a comment on this post sharing your selection.
Do not make multiple comments. All comments are moderated, so your comment will not show up instantly, but will show up later once it's approved.
If you are an email subscriber, do not reply to this email to make your entry. You must click on the title of this post, which will take you to the post on our web page. You must make your comment on the post on our web page to be entered.
Deadline to enter is May 22, 2014 at 5PM CDT.
We'll then draw one random comment to select the winner. The lucky gent will get the item they selected and shared in the comments. Good luck!
Last updated: May 22, 2014