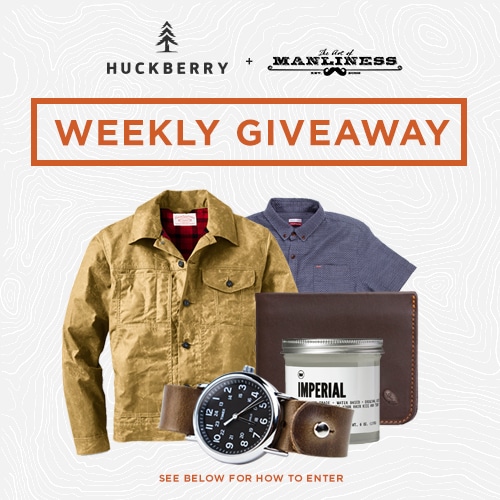 Last week's winner was Daniel from Alpharetta, GA. He chose the Filson 72-Hour bag — it's been a popular choice of late!
My Picks This Week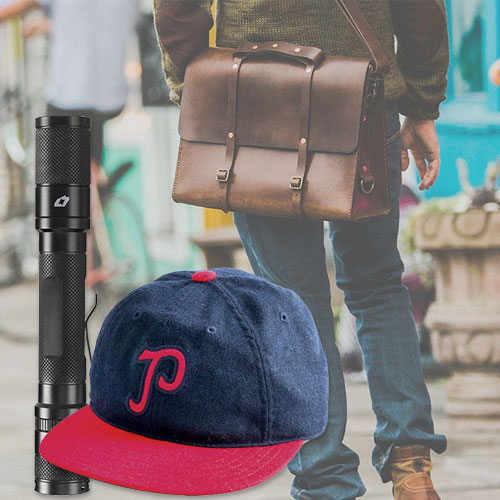 Inspired by old leather map cases circa WWII, Satchel & Page makes high-quality leather products that are waxed and oiled for ruggedness and durability. Get 'em while they're hot — the briefcase is already sold out! (You can still enter to win one though.) The baseball caps from American Needle are awesome. They're made from a washed flannel, and feature all kinds of old forgotten teams like the Chicago Whales, the San Francisco Seals, and the Minneapolis Millers. The flashlights from Foursevens will turn you into a flashlight fanatic is you aren't yet. Be sure to check out their newest flashlight, the Malestrom Regen MMR-X; it's made with the first micro-USB rechargeable battery. With a 35-day continuous run time, it's one of the most compact and powerful lithium-ion flashlights in the world.
The Prize
Any item currently available on Huckberry (with the exception of the Joey Roth speakers). Be sure to check out the current line-up of items as it changes every week.
How to Enter
Leave a comment sharing what you'd like to win.
Sign up for Huckberry to gain access to their  store. You have to sign up because the store and the discounted prices are not available to the public. Just so we're clear, if you sign up for Huckberry, you're opting into receiving weekly emails from Huckberry on their exclusive deals. You can unsubscribe anytime you want.
Take a look around, pick one item you'd like, and leave a comment on this post sharing your selection.
Do not make multiple comments. All comments are moderated, so your comment will not show up instantly, but will show up later once it's approved.
If you are an email subscriber, do not reply to this email to make your entry. You must click on the title of this post, which will take you to the post on our web page. You must make your comment on the post on our web page to be entered.
Deadline to enter is May 8, 2014 at 5PM CDT.
We'll then draw one random comment to select the winner. The lucky gent will get the item they selected and shared in the comments. Good luck!
Last updated: May 15, 2014