| | |
| --- | --- |
| [1] | This episode of The Art of Manliness Podcast is sponsored by Trunk Club [1]. Trunk Club takes the hassle out of shopping for higher-end clothing by pairing you up with a personal stylist who creates and ships a box filled with outfits directly to your door. |
I'm a big fan of roughhousing with my kids, and we've covered the importance of this father/child tradition in a previous article [2] and video [3]. In those pieces, I cited real research that shows something dads already know intuitively — that there are a lot of benefits to wrastlin' with your rugrats. Today I talk to the co-creator of the source book on that research: Dr. Anthony T. DeBenedet. DeBenedet, along with Lawrence J. Cohen, are the authors of The Art of Roughhousing: Good Old-Fashioned Horseplay and Why Every Kid Needs It [4]. In this podcast I talk to Dr. DeBenedet about why roughhousing is so good for your kids.
Show Highlights:
Why roughhousing has a PR problem
How roughhousing makes your kids smarter and more ethical
How roughhousing can help prevent your daughter from suffering Queen Bee Syndrome
How soon can you start roughhousing with your progeny? (It's sooner than you think)
And much more!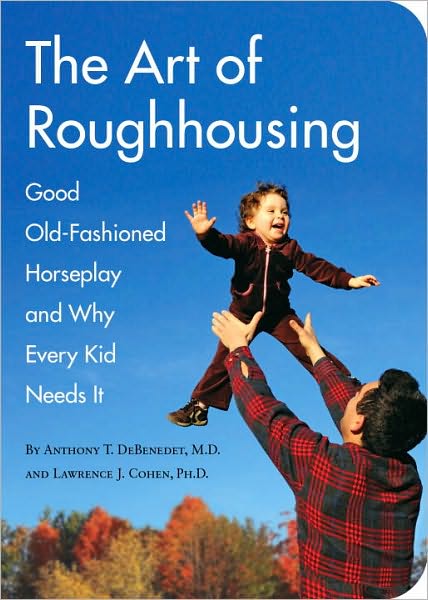 Listen to the Podcast!
Listen to the episode  [5]on a separate page.