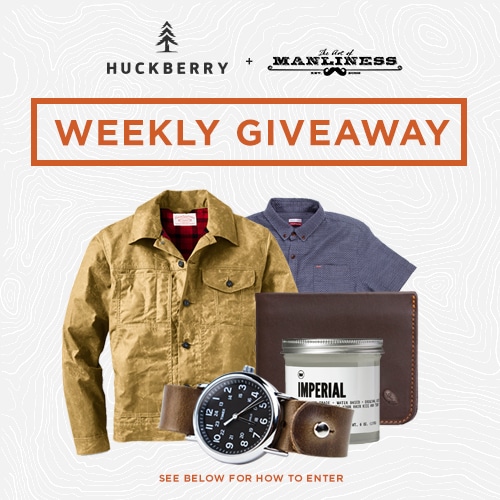 Last week's winner was Charles from Hattiesburg, MS. He chose the Filson 72-Hour Briefcase.
My Picks This Week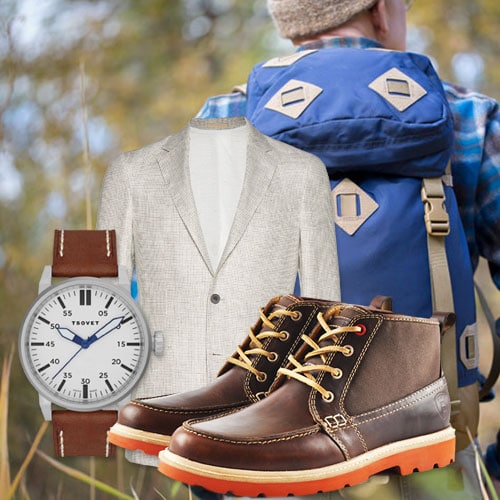 Boston Boots Co. offers some very nice looking boots that are made with Horween leather and match the toughness and durability of the city they're named after. Each Tom Bihn bag is made by hand in Seattle, and inspired by the design that the company's founder first envisioned when he was just 10 years old. The Tsovet watches are back, and about as handsome of a watch as you can get without shelling out thousands of dollars. They're Swiss-made from aerospace-grade parts and take design inspiration from old airplane instruments and gauges. Saving the best for last, Huckberry has added a killer Wedding Shop (and Groomsmen Shop as well). If you need a new suit look no further than the Havana suits. There are three options, each sporting a two-button jacket with a double-sided vent, and flat-front trousers. For the spring/summer wedding season, or any snazzy event in the coming months, these can't be beat.
The Prize
Any item currently available on Huckberry (with the exception of the Joey Roth speakers). Be sure to check out the current line-up of items as it changes every week.
How to Enter
Leave a comment sharing what you'd like to win.
Sign up for Huckberry to gain access to their  store. You have to sign up because the store and the discounted prices are not available to the public. Just so we're clear, if you sign up for Huckberry, you're opting into receiving weekly emails from Huckberry on their exclusive deals. You can unsubscribe anytime you want.
Take a look around, pick one item you'd like, and leave a comment on this post sharing your selection.
Do not make multiple comments. All comments are moderated, so your comment will not show up instantly, but will show up later once it's approved.
If you are an email subscriber, do not reply to this email to make your entry. You must click on the title of this post, which will take you to the post on our web page. You must make your comment on the post on our web page to be entered.
Deadline to enter is May 1, 2014 at 5PM CDT.
We'll then draw one random comment to select the winner. The lucky gent will get the item they selected and shared in the comments. Good luck!
Last updated: May 2, 2014