Editor's Note: We're switching podcast hosts from Podbean to SoundCloud [1]. If you've subscribed to our podcast with our Podbean RSS, you'll want to update your player to our new podcast RSS: http://feeds.feedburner.com/artofmanlinesspodcast [2]. If you've subscribed to our podcast through iTunes [3] or Stitcher you shouldn't have to make any updates. If you run into any problems, please let me know in the comments. One benefit of switching over to SoundCloud [4] (besides reliability) is that you can listen to all our episodes going back to the very first one.Check it out! [4]
In this episode I talk to the founder of the Spartan Race [5], Joe DeSena, about his new book, Spartan Up! A Take No Prisoner's Guide to Overcoming Obstacles and Achieving Peak Performance In Life [6].
Show highlights include:
How the Spartan Race Started
How the Spartan Race has changed lives for the better
The future of mud runs
How Joe overcame several obstacles to get where he is now
How men can start "spartan-ing up" today
And much more!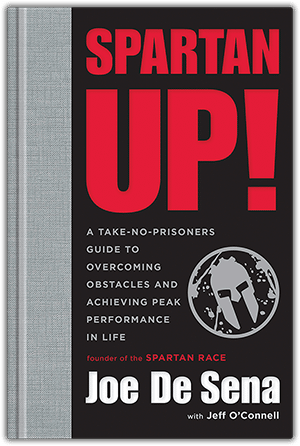 Listen to the Podcast
Special Offer for AoM Readers
Joe is offering a special 10% discount on pre-orders for his book just for AoM readers. Visit Joe's site to order the book. [7] When you checkout, enter discount code MANLINESS for your 10% discount. Offer is valid until May 20.