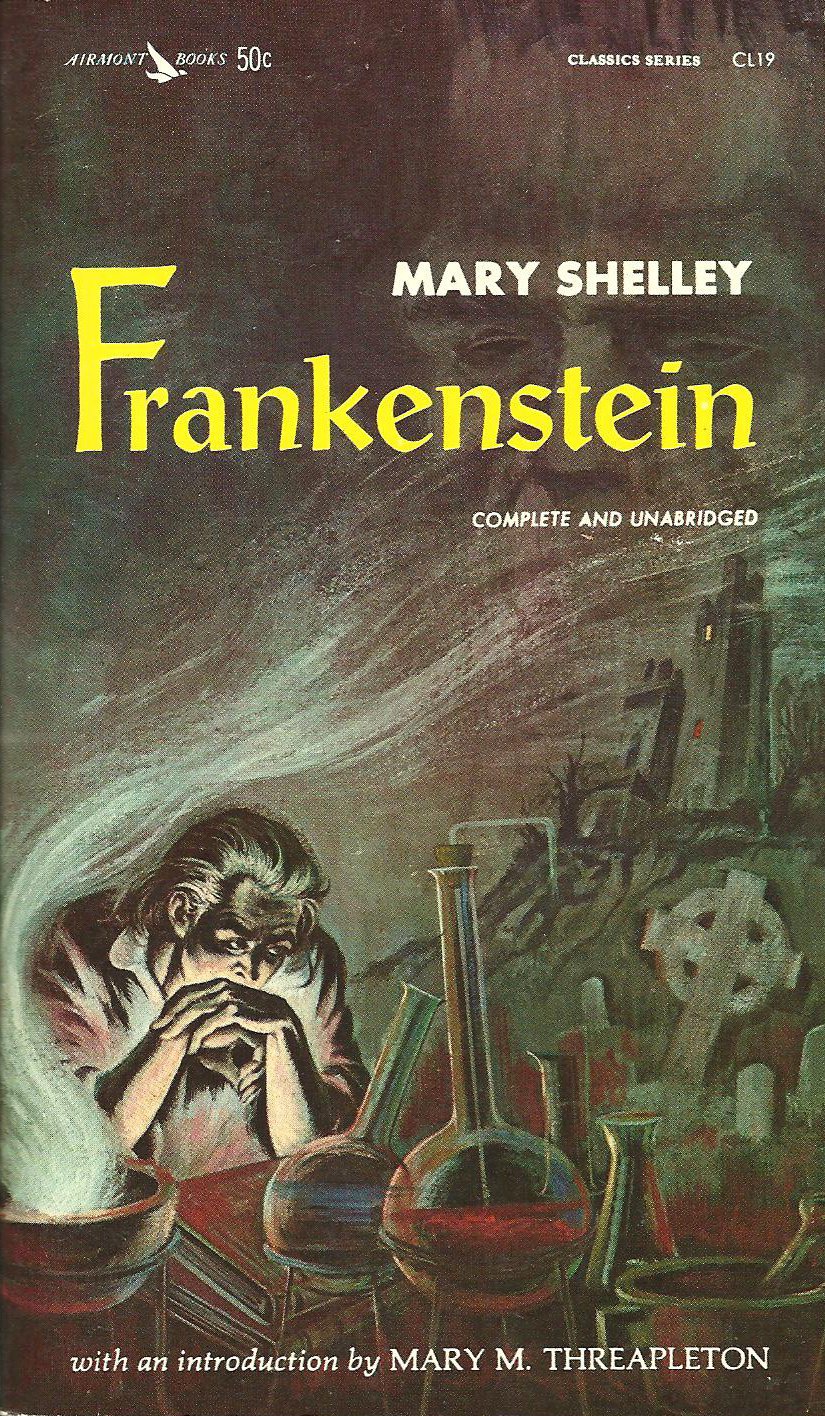 After diving into the world of modern masculinity in January, we're next going to dig into a young woman's take on humanity and horror written nearly 200 years ago. Mary Shelley was just 21 when Frankenstein was first published in 1818, and the book is widely regarded as the first popular science fiction/horror novel. This is a personal favorite of mine, and much different than you might expect if your only knowledge of the tale is from pop culture. It's a much darker and more philosophical book than the moaning green monster that Victor Frankenstein's creation has become. We'll learn about science, ego, pride, and ultimately, what it means to be human. I can't wait to get started.
Schedule
The book is free as an ebook, and just over 130 pages long, so you should have no trouble keeping up.
Wednesday, February 12th is when the first discussion will be posted. It will cover the first 10 chapters (through roughly page 70).
Wednesday, February 26th is when the second discussion will be posted. It will cover chapter 11 through the end of the book.
How to Join the Book Club
We make announcements about the book club here on the main site, while housing the book's discussion over on the AoM Community in a private group called "The Official Art of Manliness Book Club." In addition to online discussion in the group forums, the club offers other great features including video chats and Q&As with some literary experts on the subjects of our discussions.
To join the AoM Book Club you pay a one-time $1 membership fee (the aim of this nominal fee is to simply keep out trolls and hopefully increase your commitment). If you've already joined the book club group and paid, you don't have to do so again. You'll have access to all our discussions, notes, video chats, and expert Q&As from here on out.
Last updated: April 2, 2014