A couple weeks ago we launched the AoM x Huckberry Holiday Gift Shops — two shops with gifts for both men and women. The men's shop is filled with over 30 items handpicked by me that would be the perfect Christmas gift for an AoM Man. To help make shopping for the women in your life a lot easier, we created a woman's store with items curated by Kate.
In conjunction with the launch of the AoM x Huckberry Holiday Gift Shops, we held a giveaway where we asked readers to tell us which item they would like from the men's shop and which item they would like from the women's shop. We then selected two comments at random to determine the winners.
And the winners are…
Men's Holiday Gift Shop Winner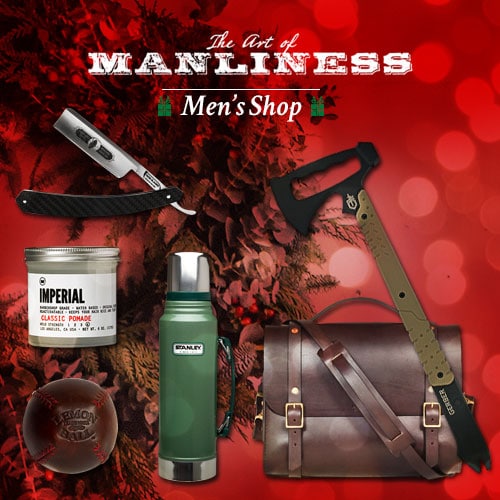 Our men's shop winner was Matt S. from Atlanta. He won the 6-month Vinyl Me subscription. Not necessarily the most popular pick (that would've been the straight razor or Bexar satchel), but it's definitely one of the most unique. Hope you enjoy your sweet tunes, Matt!
Women's Holiday Gift Shop Winner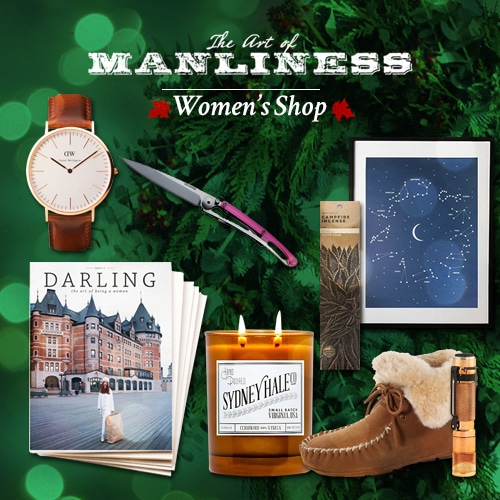 The winner from our women's shop was Jack D. from Muskegon, MI. He chose the Great Lakes Quilt for his lady — definitely a popular choice, and one she is sure to love.
Congratulations to our winners! We hope you (or the people you plan on giving them to) enjoy the prizes.
Be sure to check out what's in each store now — since we launched them a couple of weeks ago, new items have been added to each store including a cool Standard Memorandum notebook in the men's shop, and compass bracelets and some great new prints in the women's.
FREE Shipping From Huckberry for the Next 24 Hours
While the AoM Holiday Shop Giveaway may be over, the Holiday Shop itself is still open for business until December 23. So you still have plenty of time to get your Christmas shopping done with our stores. To prod you into getting your shopping done sooner rather than later, the fine folks at Huckberry are offering FREE shipping for any item(s) on the site (not just our holiday shops!) until midnight (PST) tonight (Dec 9), as well as free shipping from our AoM Holiday Shops until noon (PST) tomorrow (Dec 10). Act now, before this offer expires!
Another reason you shouldn't dilly-dally? Several items in each store have already sold out; Huckberry isn't a megastore with a giant warehouse — they only stock a limited number of each product. So if you have your eye on something, best to pull the trigger now.
Sign up with Huckberry to gain access to our Holiday Shops and knock off an item from your holiday to-do list today.