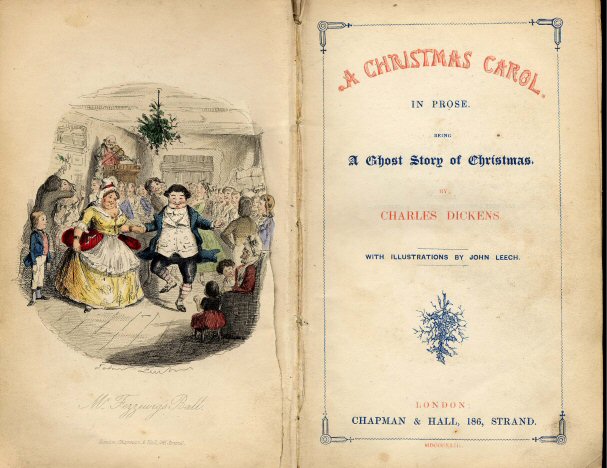 Although oft told as a children's tale in various mediums, A Christmas Carol — the novella by Charles Dickens — is not often assessed for its values and lessons in character and manliness. With the holiday season and the new year approaching, it's the perfect pick for our December book club.
The tale begins on Christmas Eve with the greedy and stingy businessman Ebenezer Scrooge. He has no place in his life for kindness, compassion, charity, or benevolence. After being warned by his former business partner's ghost to change his ways, Scrooge is visited by three additional ghosts who each accompany him to the past, present, and future of his life in hopes of him changing his ways. Many a man deals with greed and pride (and even plain old cynicism), much like Mr. Scrooge. Learn how he overcame his shortcomings, and how you can too.
Schedule
Since the book is very short, we'll only do two discussions:
The first discussion will be posted on Monday, December 9th, and will cover the first three "staves" (chapters).
The second discussion will be post on Monday, December 23rd, and will cover the remaining two staves, as well as concluding thoughts.
How to Join the Book Club
We make announcements about the book club here on the main site, while housing the book's discussion over on the AoM Community in a private group called "The Official Art of Manliness Book Club." In addition to online discussion in the group forums, the club offers other great features including video chats and Q&As with some literary experts on the subjects of our discussions.
To join the AoM Book Club you pay a one-time $1 membership fee (the aim of this nominal fee is to simply keep out trolls and hopefully increase your commitment). If you've already joined the book club group and paid, you don't have to do so again. You'll have access to all our discussions, notes, video chats, and expert Q&As from here on out.
Last updated: April 2, 2014