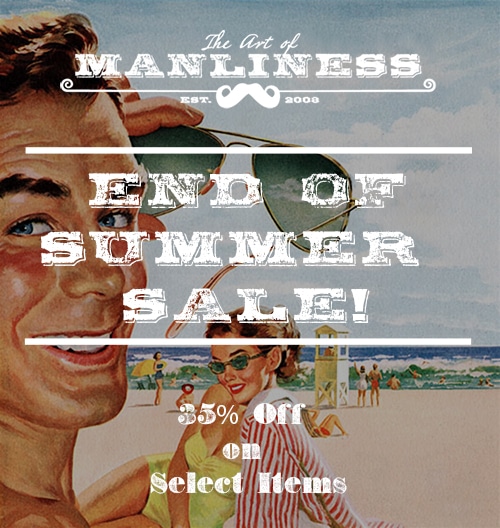 We're having an End of Summer Sale at the Art of Manliness Store. From today and until August 31, 2013, you'll be able to get 35% off on select items while supplies last.
Items you'll find in the End of Summer Sale include:
We rolled out a bunch of new t-shirt designs earlier in the summer, and for the rest of the month you can get four of those new designs and two classics on sale for $12.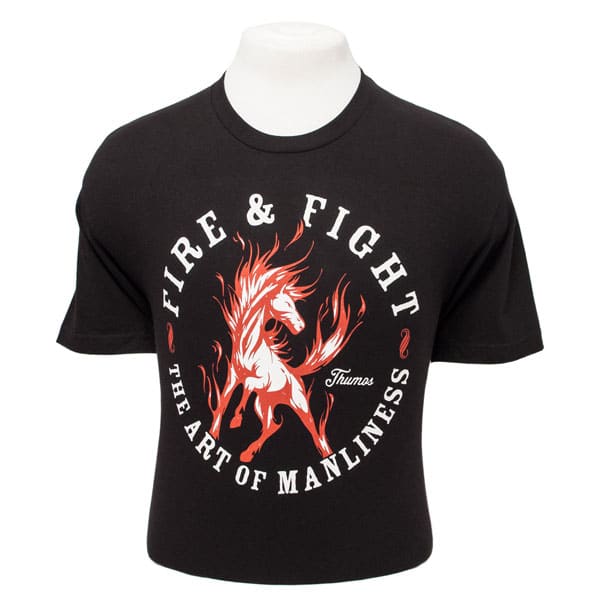 The pocket notebook is a classic everyday carry item of many a great man. Get a set of three of these 48-page notebooks for less than $8.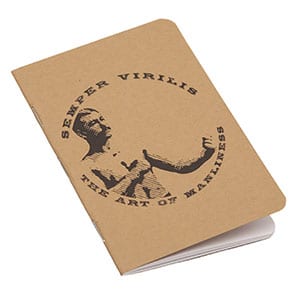 Mr. Know Your Lifts has been popular on the site since he was first introduced. These posters are perfect the gym you hit up every day, your home workout room, or your bodybuilding-son's dorm. Get the three editions for under $8 a piece, or the whole set for under $20.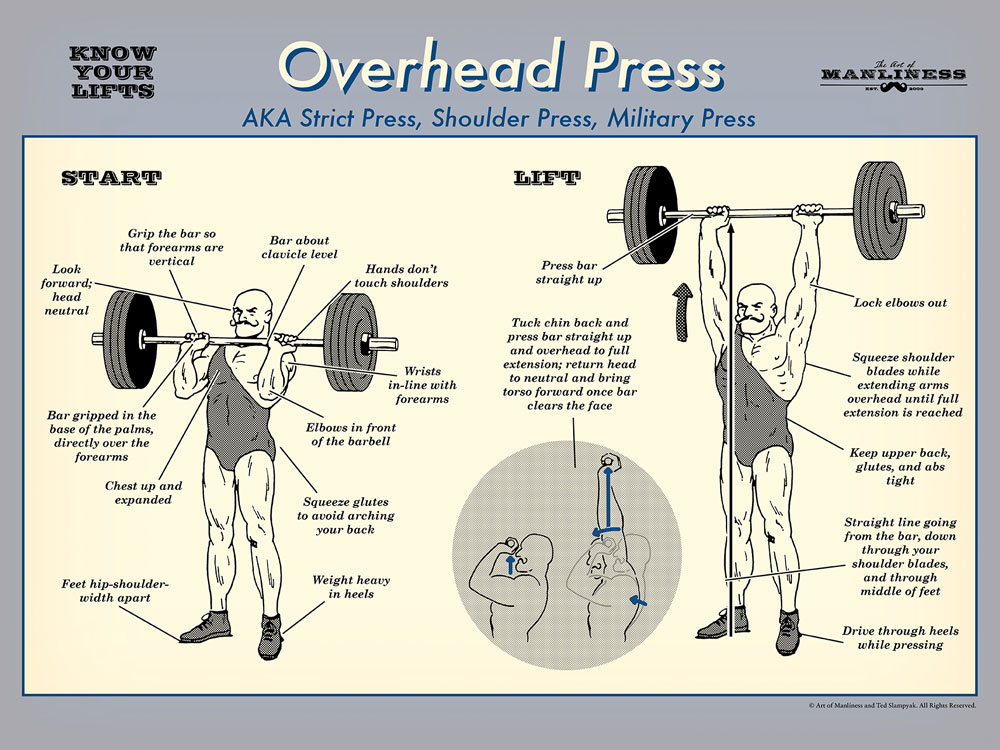 This series of propaganda-style posters for the modern age was an instant hit when we first posted them. They're especially good for classrooms or workplaces, so get 'em while they're hot before your students are tromping down the hallways once again.