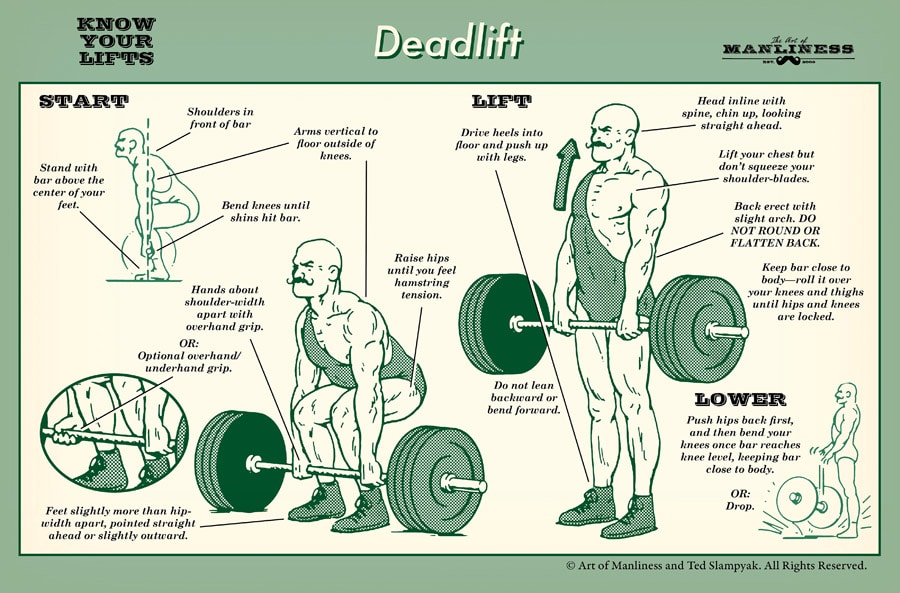 "Know Your Lifts" is an illustrated guide series where we'll show how to perform basic weight lifting exercises. Last time we covered the High-Bar Squat [1]. On the docket today is another essential and beastly exercise: the deadlift.
Thanks to Barry Schroeder and Jim Schoenberg of CrossFit Sandstorm [2] for consulting on this post.
Buy this guide as a poster! [3]
Know Your Lifts Series: 
High-Bar Back Squat [1]
Deadlift [4]
Overhead Press [5]
Illustration by Ted Slampyak [6]