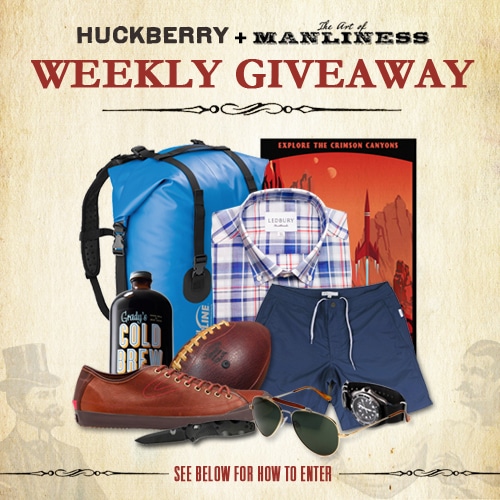 The winner of the last giveaway (2 weeks ago) was:
Jonathan Griffiths from Nampa, ID. Jonathan selected the Sound Platform Ghost.
Also, since I don't have anywhere else to announce the winner that we randomly drew from the entries to last week's iPad 2/Saddleback iPad Case giveaway that we ran to celebrate our new mobile site, here's who went home with that sweet prize too:
Collin Driscoll from New Orleans, LA. Collin said he'd be reading AoM on his new iPad while at "the Barber's; a great old shop here in New Orleans run by a man that enlisted in the Navy in WWII and retired from the Army after Korea and he's still going strong. I would also use it when I am relaxing at my local Gentlemen's club; no not a strip club but a proper Gentlemen's club with large leather furniture, wall to wall wood, old books, cigars and whiskey. Many articles of AoM parallel what is going on in those places already , but it never hurts to have more topics for further discussion."
Congrats guys! Enjoy your new tech.
My Picks This Week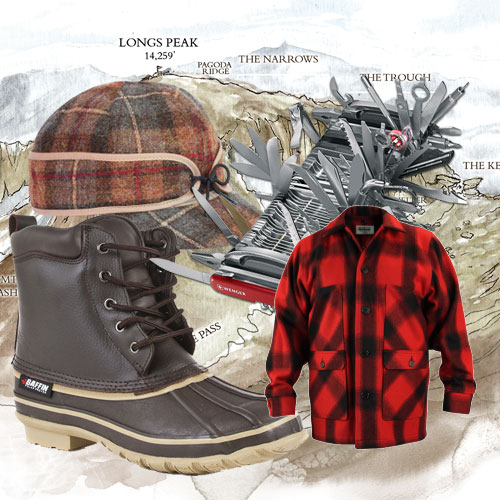 Huckberry's got a monster offering this week — I couldn't even fit all the cool stuff in one image this week. There are Baffin boots perfect for the coming cold and slushy weather. From Wenger, there are tents, sleeping bags, and Swiss Army knives (which includes a $1k "Giant knife" with 87, yes 87, different implements, which isn't at all practical, but is fun to look, whistle, and chuckle at). There are some really nice prints of mountains and trails, that would be perfect for the man who's scaled or hiked them, or one day dreams to. I also love the Stormy Kromer hats, even if they're not quite as cool as my Woodsman's hat. But to me the crown jewel this week is Stormy Kromer's wool, Made in USA, Mackinaw coat. Makes me want to get out and chop down a Christmas tree.
The Prize
Any item currently available in the Huckberry Store. Be sure to check out the current line-up of items as it changes every week.
How to Enter
1) Leave a comment sharing what you'd like to win
Sign up for Huckberry to gain access to their  store. You have to sign up because the store and the discounted prices are not available to the public. Just so we're clear, if you sign up for Huckberry, you're opting into receiving weekly emails from Huckberry on their exclusive deals. You can unsubscribe anytime you want.
Take a look around, pick one item you'd like, and leave a comment on this post sharing your selection.
Do not make multiple comments. All comments are moderated, so your comment will not show up instantly, but will show up later once it's approved.
If you are an email subscriber, do not reply to this email to make your entry. You must click on the title of this post, which will take you to the post on our web page. You must make your comment on the post on our web page to be entered.
Deadline to enter is Oct. 25, 2012 at 5PM CDT.
We'll then draw one random comment to select the winner. This lucky gent will get the item they selected and shared in the comments. Good luck!
Last updated: October 28, 2012