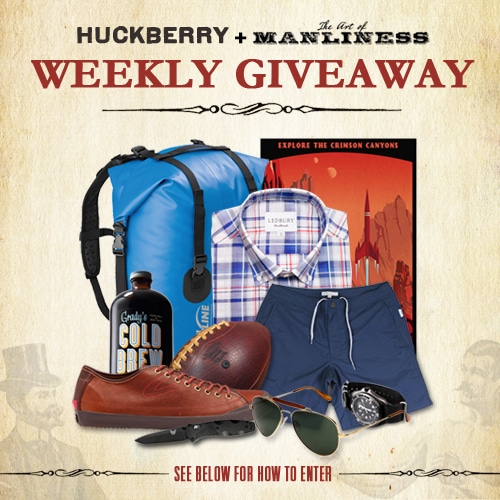 The winner of the last giveaway (2 weeks ago — I know, it's rarely  really "weekly" is it?) was:
Glenn Marczewski Jr. from Milwaukee, Wisconsin. Glenn selected the Benchmade Mini-Griptilian Tanto knife available in the Huckberry General Store. Having recently gotten into archery, Glenn is headed out on his first ever hunt next month and is looking forward to bringing his new knife along.
My Picks This Week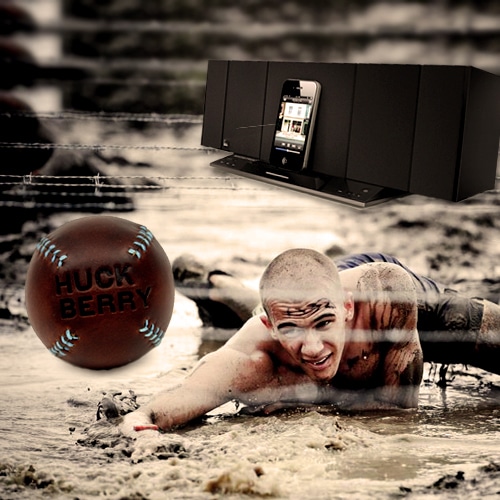 All sorts of awesome stuff in the Huckberry store this week. For starters, you can get half off registration for the Spartan Race. I haven't tried this famous obstacle/mud race yet, but really want to. Hey Spartan Race! Are you listening? Please come to Oklahoma. Thanks! Sincerely, Brett.
Also in the mix is one of my favorite companies: Leather Head Sports. Leather Head Sports handcrafts old fashioned footballs and baseballs right here in America. I have one of their footballs and I'm terribly fond of it.
When you're tired of romping in the mud and throwing around the pigskin (or more accurately, cowskin), and ready for something more refined, there are some great compact speakers available onto which you can dock your smartphone and listen to your favorite tunes (the new Killers album perhaps?).
And as always there are lots of other cool items, and a closeout sale going on too. Happy picking!
The Prize
Any item currently available in the Huckberry Store. Be sure to check out the current line-up of items as it changes every week.
How to Enter
1) Leave a comment sharing what you'd like to win
Sign up for Huckberry to gain access to their  store. You have to sign up because the store and the discounted prices are not available to the public. Just so we're clear, if you sign up for Huckberry, you're opting into receiving weekly emails from Huckberry on their exclusive deals. You can unsubscribe anytime you want.
Take a look around, pick one item you'd like, and leave a comment on this post sharing your selection.
Do not make multiple comments. All comments are moderated, so your comment will not show up instantly, but will show up later once it's approved.
If you are an email subscriber, do not reply to this email to make your entry. You must click on the title of this post, which will take you to the post on our web page. You must make your comment on the post on our web page to be entered.
Deadline to enter is Oct. 11, 2012 at 5PM CDT.
We'll then draw one random comment to select the winner. This lucky gent will get the item they selected and shared in the comments.
Last updated: October 17, 2012