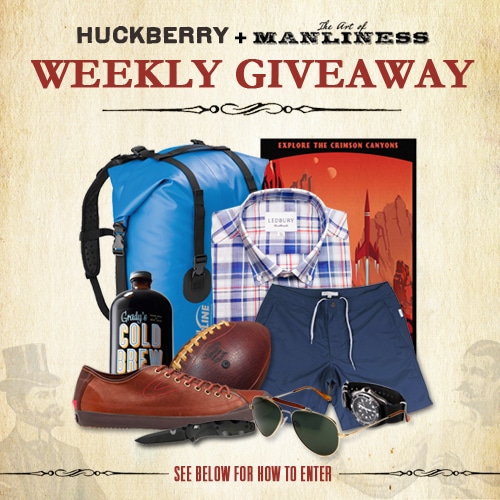 The winner of the last giveaway (2 weeks ago) was:
Winston Roberts from Bayville, New Jersey. Winston selected the Benchmade Mini-Griptilian Tanto knife ($85) which is available in the Huckberry General Store.
My Picks This Week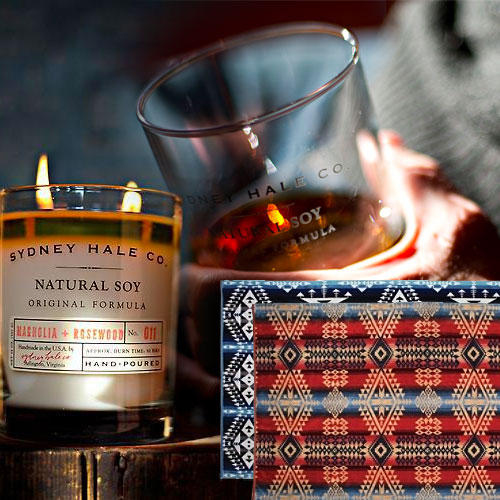 Huckberry's got a very eclectic assortment of items this week. I'm digging the Pendleton towels, yes, towels. I've always wanted a famous Pendleton blanket, but have never been able to pull the trigger on one, so maybe the towel will be a stepping stone for me. Certainly a good way to man up your bathroom with a bit of classic Southwestern flair. There are also some nice candles from the family-owned Sydney and Hale Candle Co. with very non-dainty sounding scents like Vanilla + Cedar and Tobacco + Sandalwood. Once the candles burn down, the glass can be used as a whisky glass. If you're going to give a man a candle as a gift, this would be the way to go. And if towels and candles are all too domestic for you, check out the line-up of Esbit's outdoor cooking stoves. Well, maybe cooking is a little domestic too, isn't it? Not when it's done outside!
The Prize
Any item currently available in the Huckberry Store. Be sure to check out the current line-up of items as it changes every week.
How to Enter
1) Leave a comment sharing what you'd like to win
Sign up for Huckberry to gain access to their  store. You have to sign up because the store and the discounted prices are not available to the public. Just so we're clear, if you sign up for Huckberry, you're opting into receiving weekly emails from Huckberry on their exclusive deals. You can unsubscribe anytime you want.
Take a look around, pick one item you'd like, and leave a comment on this post sharing your selection.
Do not make multiple comments. All comments are moderated, so your comment will not show up instantly, but will show up later once it's approved.
If you are an email subscriber, do not reply to this email to make your entry. You must click on the title of this post, which will take you to the post on our web page. You must make your comment on the post on our web page to be entered.
Deadline to enter is Sept. 6, 2012 at 5PM CDT.
We'll then draw one random comment to select the winner. This lucky gent will get the item they selected and shared in the comments.
Last updated: September 13, 2012