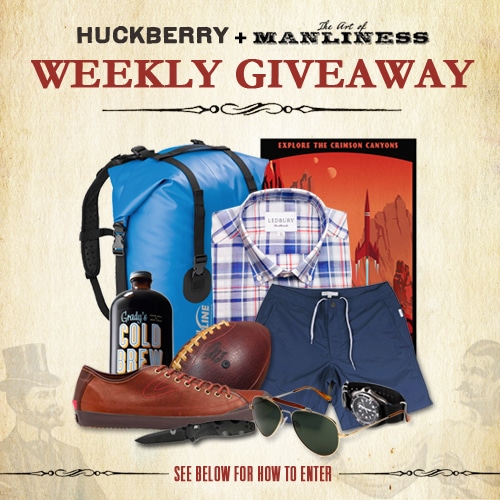 The winner of last week's giveaway was:
Jonathan Kunke from Camarillo, CA. Jonathan selected a handsomely rugged Tsovet SVT-QS40 watch ($300-something). Those watches were really popular!
My Picks This Week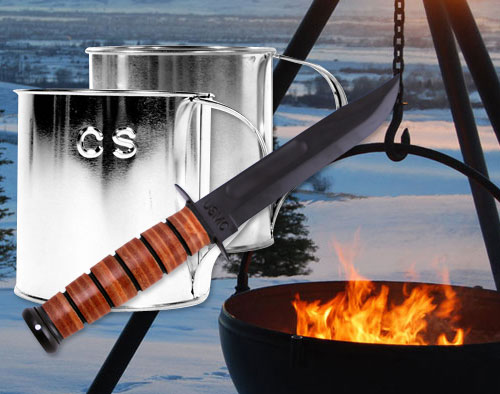 There is a lot of seriously great stuff in the Huckberry store this week — it was really hard to narrow it down to a few highlights. But unfortunately, one of my picks has already sold out: the KA-Bar USMC knife flew off the shelves. On the bright side, there are still a lot of other top-notch, Made in the USA KA-BAR knives for sale, including the WWII Mark 1, originally issued to the Department of the Navy during the war. I also couldn't help admiring the Cowboy Cauldrons, which are giant steel bowls that you can use as grills or fire pits. Sounds like it would be nice to sit around one while sipping cocoa from my Jacob Bromwell tin cup.
There's also meats, leather wallets and shaving strops, and a really, really cool pack that fits all this…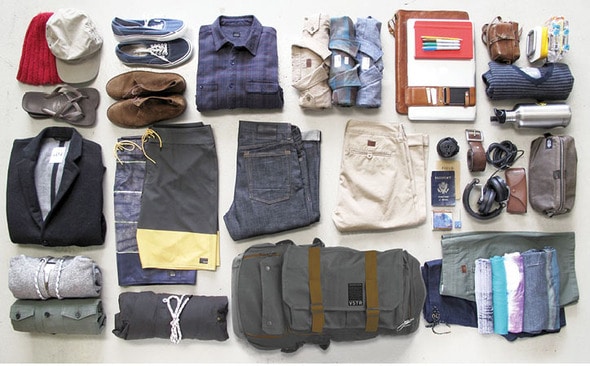 …and comes with its own hammock.
It will be hard to choose this week no doubt. Good luck!
The Prize
Any item currently available in the Huckberry Store. Be sure to check out the current line-up of items as it changes every week.
How to Enter
1) Leave a comment sharing what you'd like to win
Sign up for Huckberry to gain access to their  store. You have to sign up because the store and the discounted prices are not available to the public. Just so we're clear, if you sign up for Huckberry, you're opting into receiving weekly emails from Huckberry on their exclusive deals. You can unsubscribe anytime you want.
Take a look around, pick one item you'd like, and leave a comment on this post sharing your selection.
Do not make multiple comments. All comments are moderated, so your comment will not show up instantly, but will show up later once it's approved.
If you are an email subscriber, do not reply to this email to make your entry. You must click on the title of this post, which will take you to the post on our web page. You must make your comment on the post on our web page to be entered.
Deadline to enter is August 16, 2012 at 5PM CDT.
We'll then draw one random comment to select the winner. This lucky gent will get the item they selected and shared in the comments.
Last updated: August 16, 2012