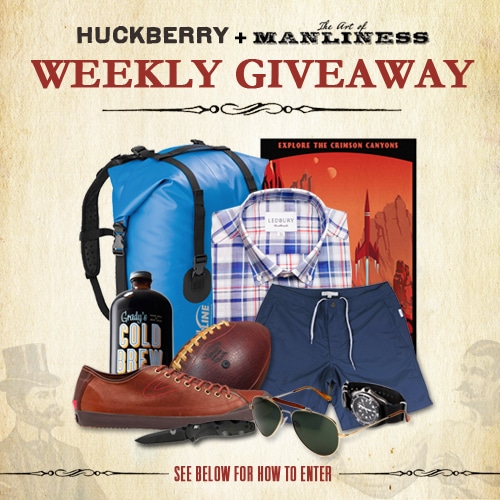 The winner of last week's giveaway was:
Bryce Sommer from DeKalb, IL. Bryce will be receiving the green, Made in the USA Buck and Ball Dopp Kit ($68), which is available in the General Store. Here's an illustrated guide for what to pack in it, Bryce.
My Picks This Week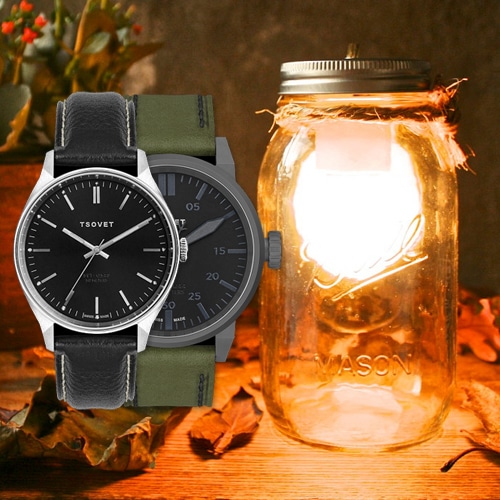 This week I'm liking the Tsovet watches and the unique lamps that are handmade by 24-year-old craftsman Luke Kelly, as both the watches and the lamps have a vintagey, industrial vibe that I dig. There are also some cool "diversion safes," safes that look like books or beer cans, and remind me of our post on 15 Cool Spy Concealments.
The Prize
Any item currently available in the Huckberry Store. Be sure to check out the current line-up of items as it changes every week.
How to Enter
1) Leave a comment sharing what you'd like to win
Sign up for Huckberry to gain access to their  store. You have to sign up because the store and the discounted prices are not available to the public. Just so we're clear, if you sign up for Huckberry, you're opting into receiving weekly emails from Huckberry on their exclusive deals. You can unsubscribe anytime you want.
Take a look around, pick one item you'd like, and leave a comment on this post sharing your selection.
Do not make multiple comments. All comments are moderated, so your comment will not show up instantly, but will show up later once it's approved.
If you are an email subscriber, do not reply to this email to make your entry. You must click on the title of this post, which will take you to the post on our web page. You must make your comment on the post on our web page to be entered.
Deadline to enter is August 9, 2012 at 5PM CDT.
We'll then draw one random comment to select the winner. This lucky gent will get the item they selected and shared in the comments.
Last updated: August 9, 2012