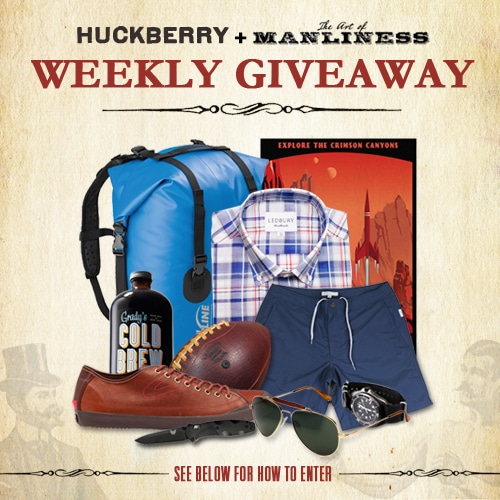 The winner of last week's giveaway was:
Christopher Stancato, from Pleasant Prairie, WI. Chris will be receiving the Whiskey Lover's Set ($60), which is available in the General Store and includes Made in America, mouth-blown glass tumblers, along with unique natural soapstone whiskey stones. I hope Chris enjoys his whiskey set, while sitting in a leather armchair, and reading the Art of Manliness.
My Pick This Week
This week Huckberry went for a lawn/pool games theme that features an eclectic assortment of stuff for having fun outside this summer. Obviously aimed at those who live outside the Midwest, for whom "fun" and "outside" and "summer" do not constitute a contradiction in terms.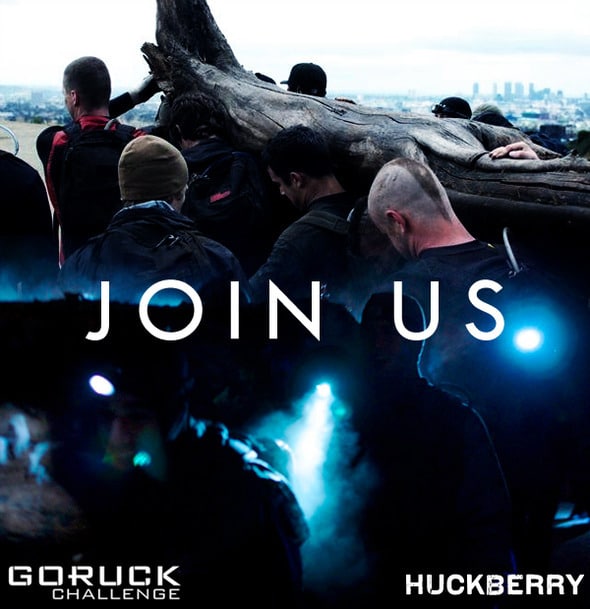 But for me the best thing in this week's store is the chance to sign up for the GORUCK Challenge at a discount. The GORUCK Challenge is an intense, Special Operations-inspired, team-oriented, 8-10 hour, 15-20 mile guided tour of your city. It starts late at night or in the early morning (like 1:00 am), and goes into daylight. You perform a series of missions patterned after your guide's military experience, all while hauling around six bricks in your backpack, carrying heavy things like logs, and doing lots of running, push-ups, and other physical exercises. The challenge is designed to build camaraderie, teach leadership, and stretch your capabilities.
The GORUCK Challenge was founded by a Green Beret, and $10 of every GORUCK entry fee goes to The Green Beret Foundation, a non-profit organization that provides unconventional support to wounded Green Berets, their families, and Gold Star family members of killed Green Berets.
My brother and I are going to be doing our first GORUCK challenge in Oklahoma City on Saturday, November 24 (10:00 pm start time). I'd love to get some area AoM readers to join us and get an Art of Manliness team going. If you've ever wanted to see the founder of AoM cry like a little girl in the middle of a cold November night, here's your chance! 
The Prize
Any item currently available in the Huckberry Store. Be sure to check out the current line-up of items as it changes every week.
How to Enter
1) Leave a comment sharing what you'd like to win
Sign up for Huckberry to gain access to their  store. You have to sign up because the store and the discounted prices are not available to the public. Just so we're clear, if you sign up for Huckberry, you're opting into receiving weekly emails from Huckberry on their exclusive deals. You can unsubscribe anytime you want.
Take a look around, pick one item you'd like, and leave a comment on this post sharing your selection.
Do not make multiple comments. All comments are moderated, so your comment will not show up instantly, but will show up later once it's approved.
If you are an email subscriber, do not reply to this email to make your entry. You must click on the title of this post, which will take you to the post on our web page. You must make your comment on the post on our web page to be entered.
Deadline to enter is August 2, at 5PM CDT.
We'll then draw one random comment to select the winner. This lucky gent will get the item they selected and shared in the comments.
Last updated: August 2, 2012