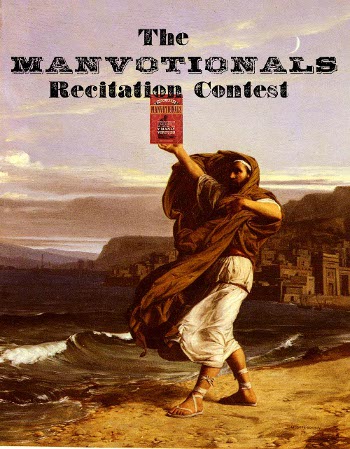 So we've finished watching all the entries to the
Manvotionals Recitation Contest
, and had such a good time doing it. Thank you to everyone who entered!
As it always is with these contests, picking the five finalists was like choosing our favorite children. First, we were bowled over that so many of you had the chutzpah to put yourself out there on YouTube reciting stuff from the 19th and early 20th centuries. And second, all the entries were awesome for different reasons. Some were fun and creative; others poignant and touching.  If only we could give everyone a briefcase. Alas, choose we had to. Videos were judged both on the creativity of the video and the quality of the recitation. And after some good back and forth debate, we went with the videos that simply grabbed us the most and best captured the Manvotional. In the end, we narrowed the entries down to these five finalists:
If by Don Wright
Don's video is a pure, straight up recitation. No gimmicks here, because Don doesn't need any.
The Greatness of Simplicity by Nathan Wofford
Nathan captures the heart of this Manvotional in a transfixing video full of snapshots of the good, simple things in his life.
The Man With the Iron Will by Stephen G. Kohn
A great recitation of a great poem+music composed by Stephen's wife+the beat of the blacksmith's hammer+a dedication to Stephen's fallen brethren=one awesome video.
Simplify, Simplify by Matthew T. Jones
Set to music he composed himself, Matthew harnesses his inner-Thoreau in the woods of Tennessee.
Vote for the Winner!
[polldaddy poll="5960837″]
Theme and quality will obviously win over strangers, but the finalists' ability to marshal their friends and family into voting for them will likely play a role as well. Voting ends on February 27, 2011 at 10PM CT.  You can vote once a day until the end, so vote early and vote often. Let the best man win!
Check out all the Manvotional Recitation Contest entries!
Last updated: May 20, 2014