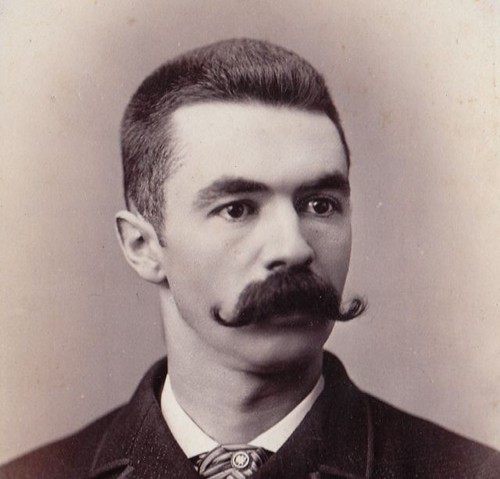 Well, another Movember is on the books here at AoM. For those of you who are new to the site, during the month of November, the Art of Manliness participated in Movember, an annual fundraiser in which participants grow mustaches while raising money for men's health issues. This is the third year we've participated.
This year, the 556-man Art of Manliness Movember Team was represented in four different countries: United States, Canada, United Kingdom, and Australia. Together, AoM Movember participants raised a whopping $49,346 during the month of November. Holy freaking cow!  We beat last year's amount by $17,000! The U.S. AoM Movember Team finished in 12th place out of all the teams in the U.S. And this especially impressive given that the top ten reads like a list of the world's biggest companies and financial firms (Morgan Stanley, Deutsche Bank, Pepsico…). Let's hear it for the mighty little guys and their manly grassroots effort!
A big thanks to all the AoM Movember Team members who hit the pavement soliciting donations and thanks to all of you who donated money. And a very big thanks to Shaun Daws, who orchestrated the AoM effort from the land down under.
We had a contest among the U.S. AoM Movember Team members to see who could raise the most money. Last year's winner, Clint Herring, had an impressive showing by  raising $2,715 this time around. But it wasn't enough to claim the title this year. The 2011 AoM Movember Contest winner is…
Charlie Beriault! Charlie raised an absolutely incredible $4,210 during November to help fight prostate cancer. For his herculean efforts, we'll be giving Charlie a handsome Saddleback Leather travel case filled with manly goodies like a Dovo straight razor, a razor strop from Straight Razor Designs, a badger hair brush, Art of Shaving Sandalwood Shaving Cream, Tweezerman Mustache Grooming Kit (to keep that new mustache looking good), Col. Conk Mustache Wax, and one signed copy of The Art of Manliness Manvotionals: Timeless Wisdom and Advice on Living the 7 Manly Virtues.  Thanks for the awesomely manly effort, Charlie!
A big thanks goes out to to Saddleback for donating the travel case. And thanks again to all those who helped make Movember such a resounding success! We'll see you next year!
PS-Are any of you going to keep your nascent mustaches? I'd love to hear your stache stories in the comments!
Last updated: October 31, 2013