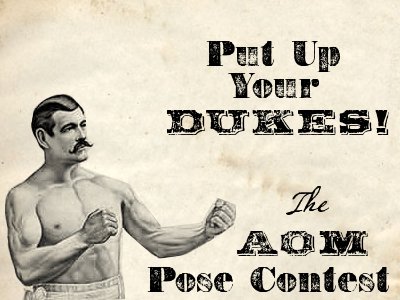 We've finished up judging the entries in our Art of Manliness pose contest, and boy, was it a good time! So many creative, funny, and of course, super manly entries. Who knew so many Art of Manliness readers already had such great mustaches, which were simply ready and waiting to be called up for action?
You can see all the entries here and here.
A big thanks to all of you who entered. There were so many awesome photographs, and we could tell many of you put a ton of work into them. I honestly wish I could award the prizes to everyone.
Choosing the finalists was extremely difficult. So much so that while we originally said we'd choose 5, we ended up making it 7. That's a luckier number anyway, or at least it will be for the man who gets to take home a Saddleback Briefcase and one of everything in the Art of Manliness shop.
The finalists are:
Fire-Breathing EMT by James T. O'Neill III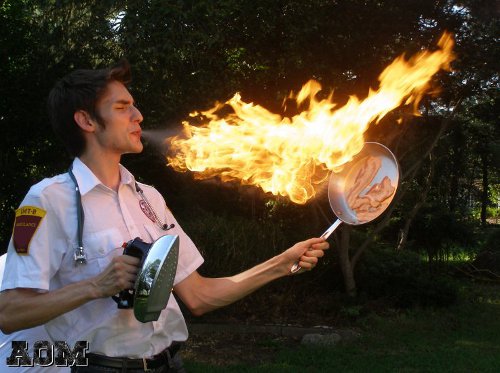 This one cracked us up. Saving lives. Ironing. Making bacon. And breathing fire. Seems like James has all the aspects of being a man covered.
In Defense of Love by John Ryan Seaman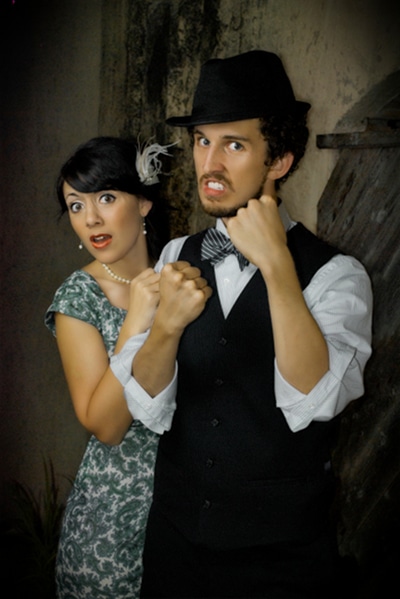 Don't try to pick up John's girl, or he'll pop you in the face. And then offer you a freshly pressed handkerchief to dab your bloody nose.
Man vs. Self by Kyle Atkinson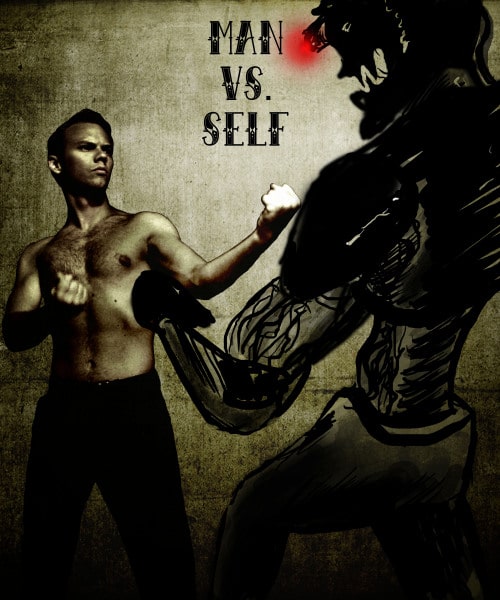 Loved the creativity and profundity of this one. Kyle's putting up his dukes not to fight an external threat but what he calls man's real "worst enemy:" himself. Battling one's inner weaknesses to become the best man you can be…now that's the Art of Manliness.
Ready to Rumble by Alexander Nels Elofson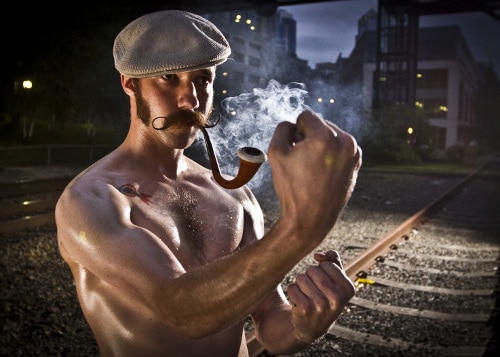 Man, just looking at this photograph will put some hair on your chest. No one messes with Alexander when he's prowling the Five Points.
Stache by Zach Henderson
It's hard to explain why we liked this one so much–but it kept rising to the top of our lists. Of course the composition is nice, but it's really that Zach just looks like such a fun guy that one can't help but feel happy after looking at the photograph.
Fisticuffs by Joshua O'Brien
This one gets points for best evoking the original pose by John L.Sullivan. Joshua's caption: "They called him Yankee Sullivan in early days of fame."
Day 4, Jaguar by Daniel Shearhouse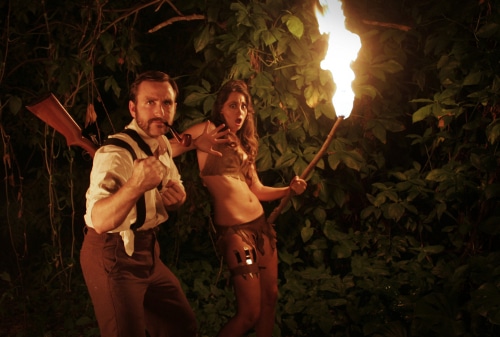 Daniel's Caption:
That damnable Jameson assured me the march to the temple was but two days. I am beginning to suspect his motivations. Running low now on tobacco and bear jerky, but we have soothed our complaining guts somewhat with the Jaguar I slew this evening. I am sure he has been stalking us for days.

Lost my bag in the waterfall whilst saving Miss Hulasha from a gastly fate. I must do without for now, but I mean to procure a new one with my share of the bounty when we make it back. If we make it back, I mean. This wilderness seems the birthplace of peril and, despite her obvious prowess with a blade and her familiarity with our surroundings, Hulasha's limpid eyes betray a nameless gloom.

I shall write no further until we have slaked our thirst for that brooding silhouette.
Vote for the Winner!
[polldaddy poll=5419720]
Theme and quality will obviously win over strangers, but the finalists' ability to marshal their friends and family into voting for them will likely play a role as well. Voting ends on August 23, 2011 at 11:59 CDT.  You can vote once a day until the end, so vote early and vote often. Let the best man win!
Last updated: October 31, 2013