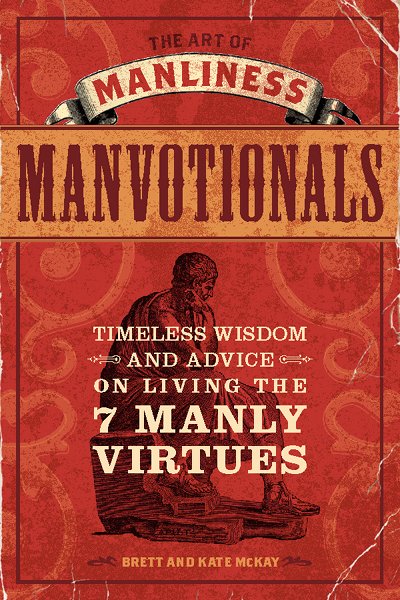 We're just a little more than a month away from the launch of our second book, Manvotionals: Timeless Wisdom and Advice on Living the 7 Manly Virtues. We can't wait to share this book with you guys!
We wanted to give you a sneak peak of the book before it launches, so we created an official Manvotionals site. You can watch the book trailer, pre-order the book, and take a look at a few excerpts. (As a side note, the interior color scheme looks more pink than it is in real life). We've included the book's introduction in the excerpts, and I encourage you to read it over to get an idea of what the book is all about.
The book will be out in mid-September. As I know some of you will ask…yes, there will be an ebook version. But I would highly encourage you to buy the paper version (and this is coming from a guy who's a huge fan of the Kindle). With the way the book is laid out and designed (it includes 75 vintage illustrations), it will really look a lot better in analog format.
So go check out the Manvotionals site! And while you're at it, become a fan of Manvotionals on Facebook to get exclusive updates about the book and its upcoming launch.
Last updated: August 9, 2011