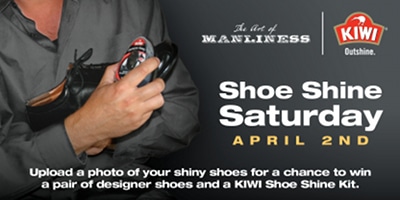 A couple of weeks ago we held a contest on the site called Shoe Shine Saturday.
Readers submitted photos of their best shoe shine, and the pictures were judged by the quality of the shoe shine and the creativity of the photo. We received over 270 awesome and very manly submissions. The Art of Manliness selected the top five finalists, and then KIWI Shoe Care chose the final winners. Originally, only the first place winner was going to get a prize: a pair of Allen Edmonds shoes and a Ultimate Shoe Shine Kit from KIWI. But we all had such an agonizing time choosing between the many incredible entries, that KIWI generously decided to throw in some prizes for the runners-up as well. Thanks KIWI!
Shoe Shine Saturday Runners-Up
Fifth place goes to Derek Lasher. Here's his submission: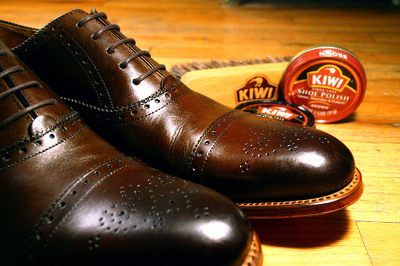 Derek won a KIWI shoeshine kit.
Fourth place goes to David Smith. Here's David's submission: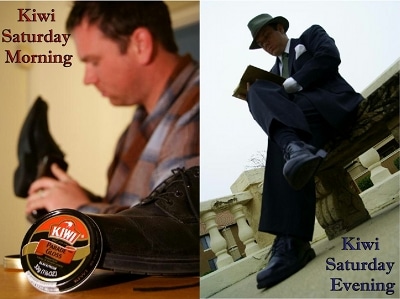 David also won a KIWI shoeshine kit.
Our third runner up is Kevin Keski with his submission called "Inspection Ready:"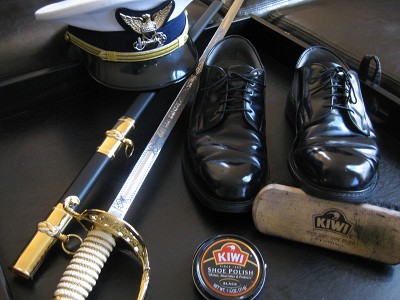 Kevin won a $50 Gift Card to Target and a KIWI Shoe Shine Kit.
Second place goes to Edward Bedard:
Edward won a $100 Gift Card to Target and a KIWI Shoe Shine Kit. And we here at AoM liked his photo and story so much we decided to throw in an Art of Manliness t-shirt as well.
Shoe Shine Saturday Grandprize Winner
The Grandprize winner of the Shoe Shine Saturday Photo Contest is Bobby Lewhew. Here's Bobby's winning submission: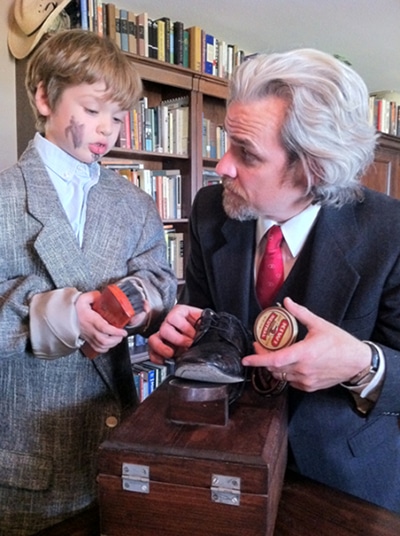 Congratulations, Bobby! You'll be getting a shoe shine kit from KIWI Shoe Care and a pair of Allen Edmonds dress shoes. Keep your new shoes shiny, Bobby, and never, ever cut that epic Wayne Coyne-esque hair.
Thanks to everyone who participated in Shoe Shine Saturday and thanks to KIWI Shoe Care for sponsoring the contest! Just because the contest is over, don't let the tradition die….keep up the ritual of Shoe Shine Saturday every week!