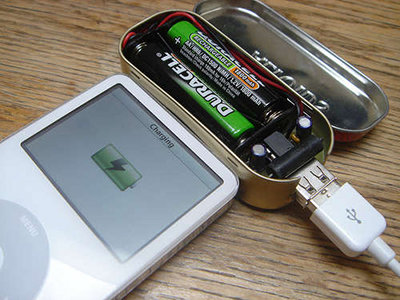 A couple of months ago we did a post on 22 Manly Ways to Reuse an Altoids Tin. That post concentrated on more "classic"  DIY projects, like turning an Altoids tin into a survival kit.
But there are also some tech-related things you can make with an Altoids tin. So for my last guest column for the website, My Life Scoop, I wrote an article about 5 tech-related ways to reuse an Altoids tin. My favorite is the MintyBoost! USB Charger, which can give your electronic device hours more power when you're in a pinch. Incredibly useful.
Check it out on My Life Scoop: 5 Tech-Related Ways to Reuse an Altoids Tin.