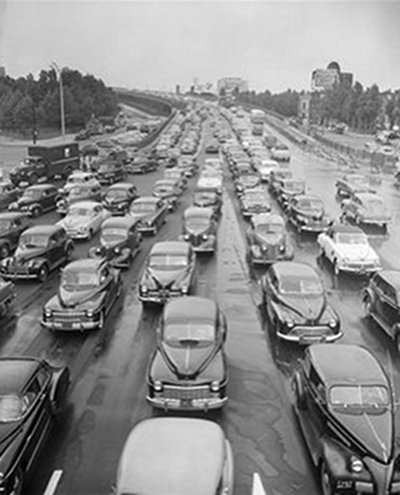 This content is brought to you by the new Hyundai Elantra which helps you "Snap Out" of your routine to live your best life.  Click here to learn more about the new 2011 Elantra. What's this?
It's Monday morning. Another work week has begun. You've finished your manly morning ritual without breaking a sweat. "Maybe this week won't be so bad after all?" you think.
You hop in the car or head towards the subway or bus stop. Your high hopes quickly turn into despair as you encounter traffic jams, rude subway passengers, and the monotony of sitting in a car, train, or bus for an hour or more just so you can get to work.
Commuting is no fun. It's a routine that millions of men must battle each day. We want to help you make this annoying, yet necessary routine a bit more bearable. So here are five things that can help you snap out of your daily commuting routine.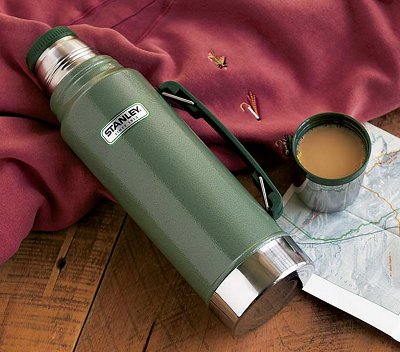 Instead of stopping at the coffee shop on your way to work for a $5 cup of joe, brew the perfect cup of coffee at home and take it with you in this Stanley thermos. You'll save money and time with this handsome looking thermos. Stanley thermoses are solidly constructed, so they can take years of beating and abuse on your daily commute or on a weekend camping trip with the boys and still keep your coffee piping hot. Stanley thermoses are guaranteed for life!
Price: $25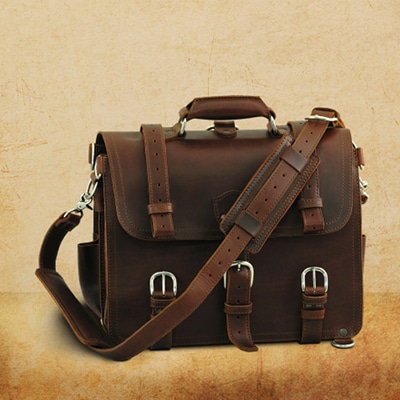 A man needs a bag to carry his stuff from home to work. But not just any bag. A man needs a bag that puts a little pep in his step simply from looking at it. A bag that makes him feel like he's headed out on an adventure each day. A rugged, manly, handsome bag that provides the smell of leather as he drives to work.
The Saddleback Leather Company Briefcase fits this bill.
Made of 100% full grain boot leather, the Saddleback bag will protect your delicate electronic gizmos from the nastiest of elements. The outside of the bag comes with plenty of D-rings to attach umbrellas, water bottles, or the buffalo skull you happened to find on the way to work. It has plenty of pockets so you can transport important work documents. You'll be the envy of all your co-workers as you pass their cubicles with this bad boy on your shoulder.
And all Saddleback products are guaranteed for 100 years, so you can pass your briefcase on to your grandson when he begins his new career.
Price: $550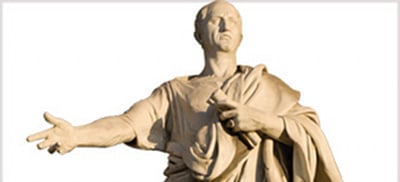 If you're like most people who commute, you probably just listen to the crappy morning local radio show or whatever is on your iPod. Nothing really uplifting or edifying about any of those options. They basically just provide background noise to help pass the time.
Instead of listening to the morning DJ make fart noises, grow your mind, intellect, and understanding of the world by listening to lectures from some of the best university professors in the United States. The Great Courses Company offers hundreds of college level courses from a variety of disciplines that you can listen to during your commute to work. Courses are made up of several lectures and each lecture is about 30 minutes long, or the average commute time. If you listen to just two lectures a day–one on the commute to work and one on the way home–you can finish the longest course in just a few weeks.
Check out the Great Courses website to see their course offerings. You'll be blown away. One week you can learn about quantum mechanics and the next week you can delve into the history of Greece. My favorite courses are from my old Classics professor, J. Rufus Fears. His Famous Romans and Famous Greeks courses are a must-listen. You'll learn about great men like Alexander the Great and Socrates. Right now, I'm listening to his Life Lessons from the Great Books and am feeling inspired after each lecture.
Price: $200-$85 depending on the course and whether you download the MP3 or buy the CDs.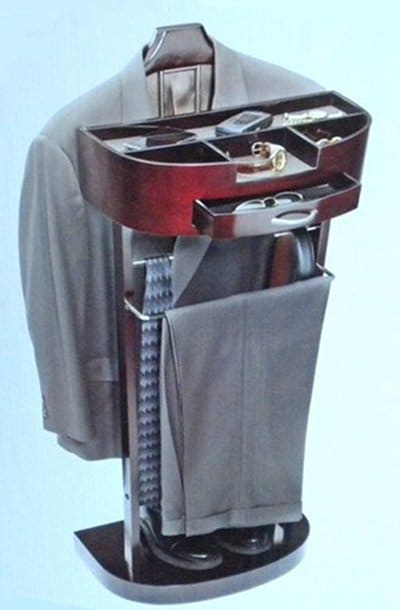 A stress-free commute to work begins before you get in the car. If you don't time your departure just right, you can end up inching towards downtown in traffic that's backed up for miles.  To ensure you walk out the door on time (and don't have to come back to retrieve something you forgot!), consider incorporating a standing valet into your daily routine. A standing valet is like having your own personal "silent butler." It has a hanger for your suit coat, a pant bar, a tie and coat hanger, as well as compartments so you can store your wallet, keys, phone, and other manly accouterments.
The night before, you can lay out everything you'll need the next morning in this easy to access space. Instead of rushing around in the morning looking for a tie that matches your suit  along with your lost car keys, the standing valet will help you get out the door on time so you miss the morning rush hour traffic. Like a boss!
Price: $100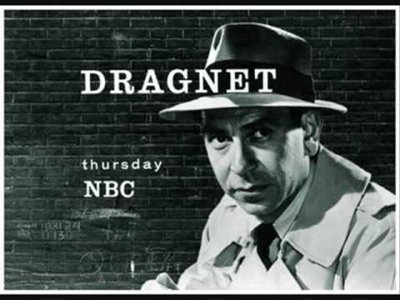 I'm all for taking advantage of our commute time to expand our minds, but sometimes after a long day's work, you just want to listen to something relaxing and enjoyable. How about passing the time with Sergeant Joe Friday while he solves crimes on the mean streets of L.A.?
Before Dragnet was an awesomely manly cop TV show, it was an awesomely manly cop radio show. And thanks to the wonders of technology, you can enjoy this groundbreaking 1940s radio show while sitting in bumper to bumper traffic. You can find many old Dragnet radio episodes online for free, but they're scattered all over the place and the quality is often crappy. If you want the entire series remastered for the best listening experience, pick up the CD collection.
I've listened to a bunch of different old time radio shows, and Dragnet is definitely my favorite.
Price: $6
Win a Stanley Thermos

Hyundai will be giving away a Stanley Thermos to one lucky AoM reader, so he can start snapping himself out of his daily commuting routine. Here's how to enter the sweepstakes:
Leave a comment sharing what sort of tools or methods you use to snap yourself out of your daily commuting routine.

Deadline to enter is March 27, 2011 at 12:00 pm CST.
NO PURCHASE NECESSARY.  LEGAL RESIDENTS OF THE 50 UNITED STATES (D.C.) 18 YEARS AND OLDER.  ENDS 3/27/11.  TO ENTER AND FOR OFFICIAL RULES, INCLUDING ODDS AND PRIZE DESCRIPTIONS, VISIT HERE.  VOID WHERE PROHIBITED.
Last updated: December 16, 2015