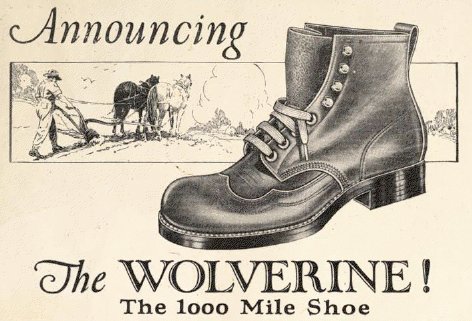 After publishing Tony's post about shoes and boots a couple of weeks ago, which mentioned Wolverine's 1,000 Mile Boots, the good folks at Wolverine contacted us about running another giveaway with them. I was dee-lighed, as the last giveaway we did for the boots was quite popular. But also because I myself am a proud owner of Wolverine's 1,000 Mile Boots and an unabashed fan of them.
The design of the boots is based off the design of the original 1,000 Mile Boots that were introduced back in 1914. This was a time when a man needed a pair of boots that could walk miles of unpaved roads and yet still look good with a set of handsome duds.
The boots are made in the USA with top quality leather in a process that involves some of the same construction methods used to make the boots nearly a century ago. They're built to last a very, very long time and only get better with age.
For me personally, the best part about the boots is how incredibly versatile they are. I've worn them with everything from a t-shirt and jeans to slacks, a tweed sports coat, and a tie. And everything in-between. They can go from walking and working to an upscale event. Practical and handsome: now that's manly.
The Prize: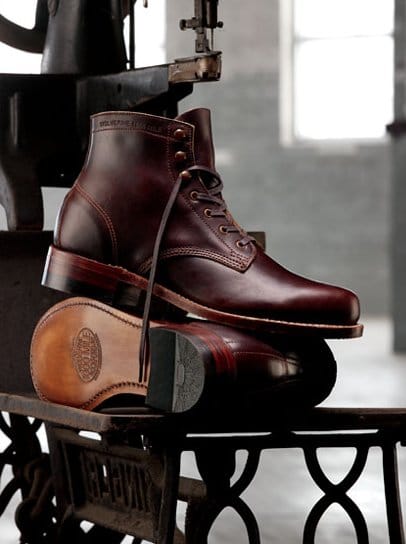 We're giving away two, count em, two pairs of Wolverine's 1,000 Mile Boots.
To enter, leave a comment sharing who you'd like to walk 1,000 miles with. The person can be real or fictional, dead or alive, someone you know or a famous person.
Deadline to enter is Monday, March 21 at 9PM CST. We'll then randomly select two lucky winners. Enter today!
Edit: The contest is over and comments are closed. We'll be announcing the winners on The AoM Trunk shortly.
Last updated: February 25, 2013