Our publisher recently finished designing the cover for our next book: Manvotionals: Timeless Wisdom and Advice on Living the 7 Manly Virtues. While authors don't get a ton of say in the design of a book cover, we couldn't happier with how it turned out and we really wanted to share it with you. It's pretty dang awesome: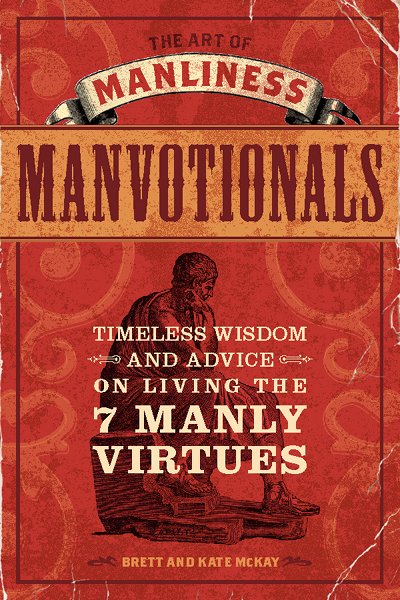 The Manvotionals book is due out in the fall. Even though it's an anthology-type book, Kate and I have worked ten times harder on it than we even did on our last book (which is saying a lot since we worked really hard on the last one!).
We'll be bringing you more details about the book as we get closer to the launch date. You're probably going to get sick of me saying this, but we're really excited about it.
Last updated: March 13, 2011