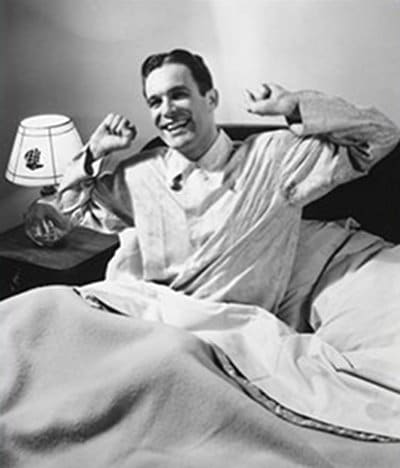 This post is brought to you by Hyundai. Click here to learn more about the new 2011 Elantra. What's this?
Over the next couple of months, we'll be running a series about things you can use to snap yourself out of your usual routines. And with each post, the kind folks at Hyundai will be giving away one of the items to a reader. I'm excited–this should be fun.
A solid morning routine can help a man start the day off right. But many men don't really put much thought into what goes into their routine and instead rush around the house like a chicken with its head cut off, doing everything they can to make it to work on time. For a morning routine to be beneficial, you need to, as Old Blue Eyes sang, "take it nice and easy." Give yourself time to completely wake up, contemplate your day, and enjoy your family in the morning. The morning is your chance to get charged up and ready to meet whatever challenges and opportunities you'll encounter before you're back in bed once more. When you establish a morning routine that helps you feel energetic, relaxed, and confident, the whole rest of the day will go smoother and more successfully.
To help you snap out of your usual, rushed and humdrum morning routine, we suggest giving these five items a try. And we're giving one of them–an Amazon Kindle–away, so check below for details!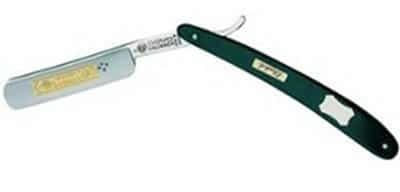 For many men, their morning routine starts off with a unique daily ritual practiced by men for millenia. Shaving.
Hopefully by now you've made the switch from shaving with the Mach 32 (or whatever number of blades they're on) to shaving with a classic safety razor. You've probably been enjoying the better shaves and affordability that safety razor shaving provides. But if you're ready to really level up your shaving routine, it's time to add in the classic straight razor shave. You'll get the closest shave you've ever had, and you'll reduce your costs substantially over the long haul because you'll never have to buy another razor again.
But the biggest way straight razor shaving snaps you out of your morning routine is that it's a craft that requires you to slow down and really focus on what you're doing. Instead of running around in the morning on auto-pilot, straight razor shaving can help you feel more present as a man. Putting razor sharp steel next to your throat every morning reminds you that you're alive.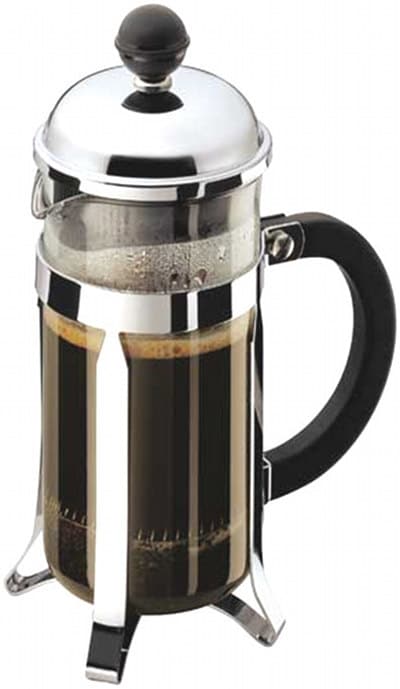 Ahhhh….. There's nothing like the smell of fresh brewed coffee in the morning to enliven the senses and wake a man up. But for many men, the typical coffee routine consists of either a) dumping scoops of stale, mass produced, coffee grounds into their coffeemaker or b) driving by a coffee shop and dropping five bones for a frapa-doodle-hold-the-I-don't-even-know-how-to-order-coffee-anymore-it's-so-complicated.
Might we suggest you snap out of your morning routine by brewing your own cup of perfect joe with the assistance of the humble French press? The French press is normally a glass cylinder with a "plunger" like device that fits tightly into the circumference of the cylinder.  The plunger features a handle with some sort of wire or nylon mesh that pushes the coffee grounds to the bottom, trapping them there after a few minutes of brewing.
There are two big benefits to brewing coffee with the French press as opposed to your fancy Hal-90000 auto coffeemaker. First, the coffee grounds are fully steeped and saturated at the beginning of brewing, and second, this method of brewing retains the natural oils of the coffee that are normally absorbed by the paper filter. And like many of the items on this list, the French press forces you to slow down and really enjoy your mornings instead of running out the front door like Dagwood Bumstead.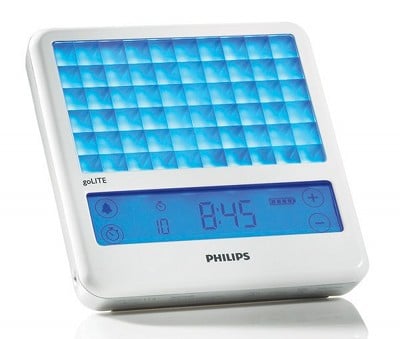 You wake up at 6AM, stumble to the bathroom, and flip the switch to the bright compact fluorescent lights in the bathroom. You move from the bathroom and into the kitchen, and turn on the yellow glowing incandescent lights. A few hours later you're sitting at your office desk underneath more fluorescent lights and in front of a bright computer screen for eight hours.
Modern man spends most of his time basking in artificial light and soaking in fluorescent rays instead of the real light of the sun, and that does a doozy on our minds and bodies. Insomnia, lack of energy, and depression are just a few of the symptoms of inadequate sunlight.  The best remedy for these issues would be spending 30 minutes a day sunbathing. But for some men, that's not possible because a) they live in the Northeast where the sun hibernates for much of the year or b) the sun is already going down by the time they emerge from the coal mines.
If you're one of the millions of men suffering from inadequate sunlight, it's time to snap out of your routine with the Philips goLITE BLU Light Therapy Device. Set this little device up next to your laptop and turn it on while you check your email. The goLITE emits a low intensity blue light that simulates the kind of blue light given off by the sun. That blue light helps regulate the hormones in your body that affect mood, energy, and even how you sleep at night. Clinical studies at the Mayo Clinic back up the benefits of blue light therapy. Incorporate it into your morning routine for more energy during the day and better sleep at night.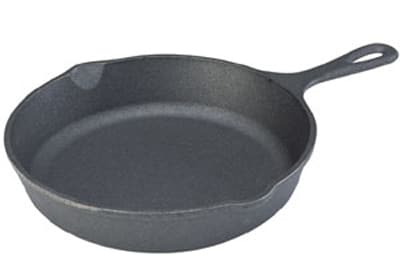 A man can't start the day off on an empty stomach. He needs bellytimber to fuel his daily adventures and corporate conquests. But many men miss out on the benefits of a hearty breakfast simply because they don't think they have time. And no, four jelly filled donuts do not constitute a hearty meal. It's time to snap out of your daily donut routine and embrace the pleasures of a hot breakfast with a little help from the humble cast iron skillet.
Cast iron skillets are, hands down, the best thing to cook breakfast, or most anything, in. A well seasoned cast iron skillet is almost as non-stick as those fancy teflon non-stick pans, without any of the chemicals that can kill your pet bird. Moreover, cast iron skillets distribute heat better and consequently cook your food more evenly than other types of skillets. They're also built to last; a cast iron skillet can easily provide 40 years of fantastic cooking.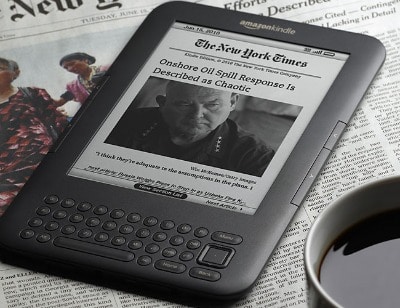 After brewing coffee and cooking breakfast, a man has to have something to read to shake off the brain rust that developed overnight. For over a century, men across America would typically read the good old morning paper. But subscriptions to newspapers have been steadily declining for the past twenty years as more people consume their news digitally or even opt out from keeping up with current events altogether.
You're a busy man. You've got places to go and bears to wrestle and you're probably running out the front door without even kissing your wife goodbye just so you can make it to work on time. Snap out of this routine by bringing back the leisurely morning newspaper read with the assistance of the Amazon Kindle.
You can subscribe to your favorite newspapers and even The Art of Manliness on your Kindle. Read it while you sip your hot coffee and eat your delicious skillet fried eggs. If you don't finish your article before you need to head out the door for work, take your Kindle with you to read in the carpool or on the subway. As a new dad I speak from experience when I say they're also indispensable for reading while feeding/holding a baby.
The Kindle  has a one month battery life and thanks to the magic of e-ink, it's almost like reading a paper newspaper. It's like holding the future in your hand. Now if they could only invent a machine that showers you like on the Jetsons…
Win an Amazon Kindle from Hyundai
Hyundai will be giving away a wifi enabled Amazon Kindle to one lucky AoM reader, so he can start snapping himself out of his morning routine. Here's how to enter the sweepstakes:
Leave a comment telling us something you use or do to change up your morning routine.
Deadline to enter is February 17, 2011 at 12:00 pm CST.
NO PURCHASE NECESSARY.  Legal residents of the 50 United States (D.C.) 18 years and older.  Ends 3/27/11.  To enter and for
Official Rules

, including odds and prize descriptions, visit here.  Void where prohibited.

Last updated: December 15, 2015