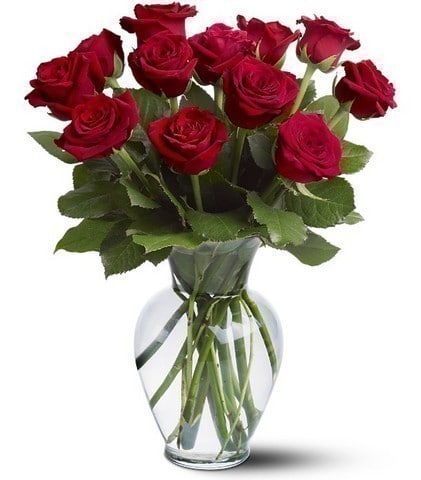 Valentine's Day is now just two weeks away. If you don't win our Frame the Date giveaway, don't despair. Here's another chance to win something for your sweetheart that will have you smelling like roses. Quite literally.
Whether you've been dating for a month or married for ten years, your lady love will be expecting flowers on V-day. It's the minimum romantic standard, and thus, will not even bear mentioning by her. This is part of the secret Valentine's Day Code.
Since giving flowers is so de rigeur, it's hard to do it in a way that stands out. Enter Flowers for Cancer. Flowers for Cancer is like other flower delivery services-they deliver anywhere in the nation–but here's the twist: 7% of every purchase goes to cancer research. So your sweetheart will think you are romantic and compassionate! She gets flowers and the world get a bit closer to a cure. The founders of Flowers for Cancer have been personally impacted by cancer and started the company to make a difference. Very cool.
The Giveaway
Flowers for Cancer is giving away two, dozen rose bouquets, arranged in a vase, to two lucky AoM readers.
To enter, just leave a comment sharing the quality you like best about your main squeeze. We'll randomly draw two comments to win.
Everyone who enters will be emailed a discount code for 5% off any order with Flowers for Cancer at the conclusion of the giveaway.
Giveaway ends Saturday, Feb. 5, 2010 at 10:00 pm CST. Winner will be announced on the AoM Trunk.