Hey everyone. You may have noticed the radio silence the past few days. There's a perfectly good reason for it.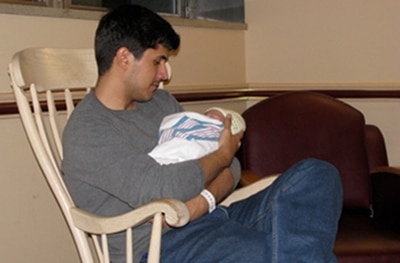 Yesterday at 6:10 PM Kate and I welcomed our first child into the world. His name is Augustus George McKay. We're calling him Gus.
Gus weighed in at 7 lbs 10 oz and measured 22 inches in length. He's also devilishly handsome. Mom and baby are doing great. Mom and dad are tired, but we can't stop grinning from ear to ear.
We're taking some time off to get to know this little guy, but we'll be back really soon! In the mean time, check out our archives. We have nearly 1,000 articles on the site and you can spend hours browsing and reading the manly info we have there. That should keep you busy while we're gone.
Kate and I feel  blessed and excited to have Gus in our family. Please give a warm AoM welcome to Gus McKay!
Last updated: November 2, 2010