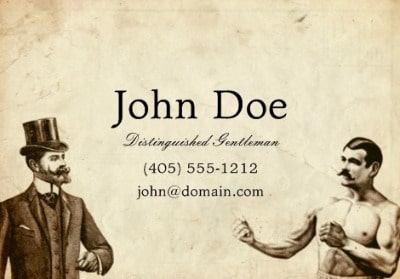 A couple of years ago we wrote an article on the gentleman's guide to the calling card. It's one of our most popular posts on the site, and we often get emails from readers inquiring where they can get a set of manly looking calling cards. We toyed with the idea of creating our own set of AoM-themed calling cards for awhile but never really took action on it. But with the help of Eric Granata, the man who does the design work for AoM, we've finally created a line of handsome, manly looking calling cards that you, dear reader, can customize with your own personal information.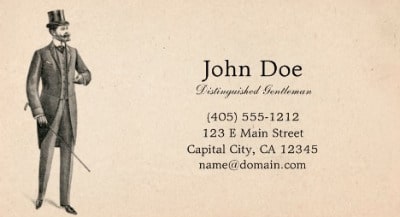 Eric has whipped up 9 different manly calling card designs that you can select from depending on your taste. We'll be releasing more designs further down the road. Once you pick which design you like, simply customize your personal information and hit order. It's that easy. A pack of 100 cards will set you back $25. Not too shabby.
The cards come in varying sizes. We have some designs that use the standard business card size of 3.25″x2″. Other designs use the larger calling card size of 3.25″x2.5″.
Here are a few more examples of the AoM Calling Cards available for purchase:
This is one of my favorites.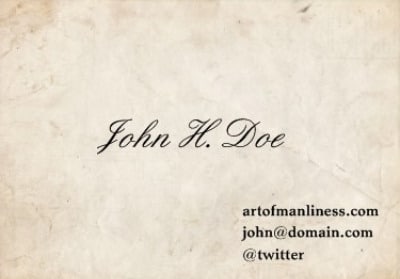 Front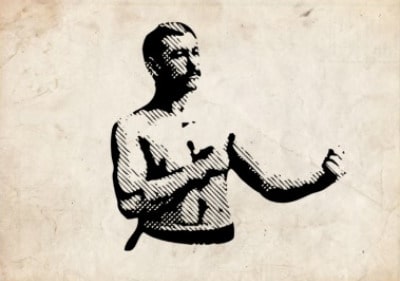 Back
This is a neat card. You can use the back to write a quick note to whomever you're giving the card to. Appointment reminders, phone numbers, etc.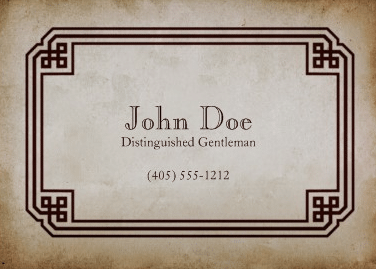 Front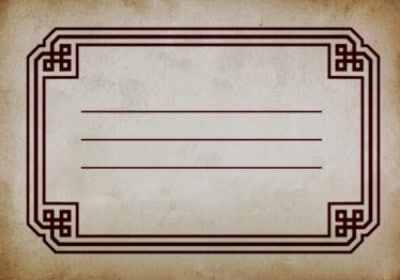 Back
Have you ever been telling your friend about the Art of Manliness website and wished you had something to give them so they could look it up later? With this card you can not only pass along your vitals, but you can help spread the word about the site.

Front

Back
To see the rest, visit our store.
Art of Manliness Calling Card Giveaway
To launch our line of new AoM Calling Cards, we're giving away two sets to two lucky Art of Manliness readers. To enter, simply leave a comment sharing which AoM Calling Card you like best. That's it.
Deadline to enter is Monday, Sept. 20 at 10PM CST. We'll select a random comment and contact the winner so he can claim his prize. We'll announce the winner on the AoM Trunk.
Last updated: September 25, 2010