"Study the lives of the men who have left their mark in the history of the world, and, though they may differ in many respects, you will find that they were mostly alike in possessing a certain firmness of muscular texture, and the ability to endure severe strain, physical and mental." –Exercises for Gentlemen
Something I enjoy doing is browsing through old books about things like etiquette and exercise. I love to get that peek into another time period. The stuff that's outdated is now humorous, but there is always a surprising amount of wisdom that's just as true now as it was then.
So I thought the idea behind a new book, Exercises for Gentlemen: 50 Exercises to Do With Your Suit On, was great. Drawn from The School of Health, a forgotten classic of the early 1900s, Exercises for Gentlemen: 50 Exercises to Do With Your Suit On offers up excerpts and illustrations from the original physical fitness course book. Back before going to the gym became mainstream, men looked for ways to keep strong and limber in their everyday lives-things they could do on the go without even taking off their suit. Each chapter of the book focuses on exercises targeting specific parts of the body, like head and trunk, or arms and shoulders, with later chapters discussing personal hygiene and "tonic measures," such as sponge baths and oil rubs. While still practical and beneficial for the modern man, many of the entries are unintentionally comical. It's a fun little book that will fit in your pocket. Here are a couple of excerpts: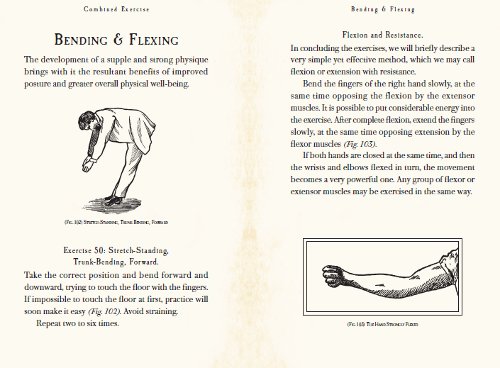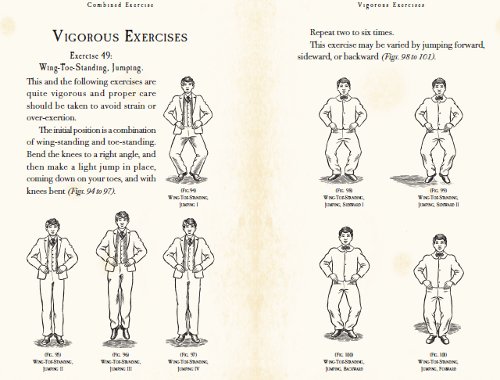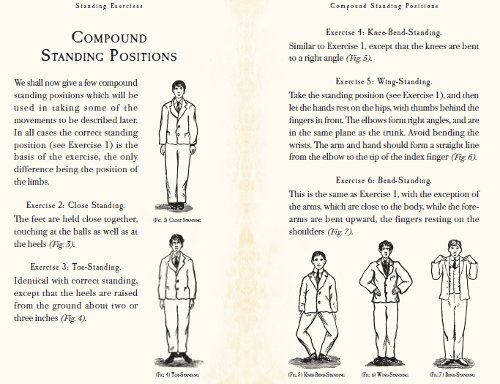 How to Win a Copy of Exercises for Gentlemen
I've got one copy of Exercises for Gentlemen: 50 Exercises to Do With Your Suit On to give away to an AoM reader. If you'd like a chance to win it, leave a comment describing an exercise you can do outside the gym as part of your daily life-when you're at work, on the go, or traveling. We'll randomly draw one of the comments to be the winner. The giveaway ends May 16, 2010 at 10:00 pm Central Standard Time.
Last updated: May 21, 2010