If you haven't checked your calendar lately, there's less than two weeks until Valentine's Day. I'll be honest. I've never been good at Valentine's Day gifts. I usually do flowers because, well, it's safe. But I've always envied the man who could come up with a Valentine's Day gift that's both romantic and creative.
Well, I think the folks at Frame the Date have come up with a Valentine's Day gift that will turn any man into husband/boyfriend of the year. Here's how it works.
You pick a significant date for you and your loved one, oh say, like your anniversary. (You do remember the date of your anniversary, right?) Frame the Date will take that date and an image associated with it (like a picture of you and your blushing bride) and turn it into a framed piece of unique art. Just like this: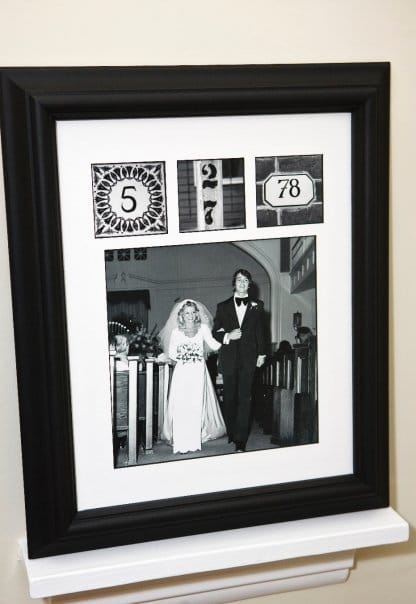 Based on my 27 years of interacting with the opposite sex, this is the sort of stuff women go crazy for. It's thoughtful, unique, and "cute." They'll proudly show it off  to their girlfriends who will say things like, "I wish Jim was as thoughtful as your husband." You'll then get a phone call that night from Jim cursing you for setting such a high standard for Valentine's Day gifts.
And guess what? Frame the Date is giving one away to one lucky Art of Manliness reader to give to his sweetheart this Valentine's Day. Here's how you can get your hands on one.
The Prize
One lucky winner will get to pick any one of Frame the Date's exquisitely designed products. The one we showed you up there is valued at $125. The also offer a frame that just does the date, like this one: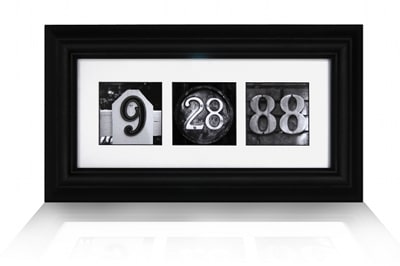 After you pick your frame and enter your date, you'll choose from a diverse inventory of number styles, from rustic to urban to traditional, to create your framed piece of art to commemorate your special day.
But wait! Even if you don't win the big prize, you won't walk away empty handed. Frame the Date is giving a 10% discount to everyone who enters the contest. Don't miss out on your chance to give your special someone a gift they'll always remember.
How to Enter
Entering is easy. Just leave a comment sharing which date you plan on having framed. Your anniversary? The birth of your first child? Theodore Roosevelt's birthday?
Deadline to enter the contest is Sunday, February 7, 2010 at 10 PM CST. We'll randomly select a comment in order to pick our winner. We'll send out the discount code to rest of you so you can order a frame in time for Valentine's Day. Good luck, gents.
Last updated: February 3, 2010