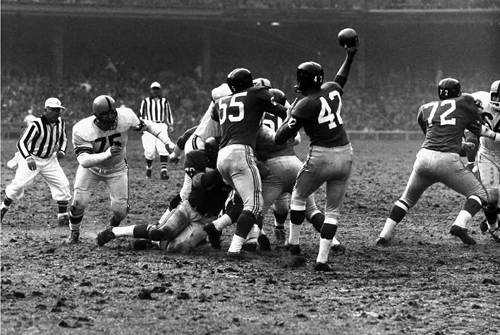 In just one short month, the biggest game in professional football will take place. (Because the league that sponsors this game strictly enforces its trademark on the name of this game I can't actually say the name of the game in this post (the name of the game does rhyme with "Cooper Dole"). For decades, men from all over the U.S. (and even world) have gathered around their televisions to watch two teams battle it out for the title of best football team in America.
As with most communal events, rituals and traditions have developed around the Su** Bo**. Su** Bo** parties with a smorgasbord of food and drinks, pre-game pick-up football games, or just visting a local bar to take in the Big Game are just a few examples of these Bowl of Superness Rituals.
While watching the Big Game from your favorite man chair with man friends is nice, wouldn't be even cooler to watch the game live and in person? Well, thanks to Dockers® you now have a chance. Interested? I thought so. Read on.
The Prize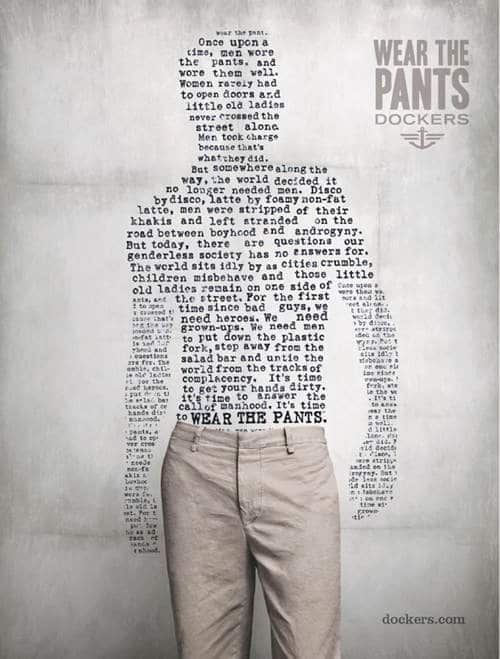 Dockers® is bringing manliness back with their new Wear the Pants™ campaign. (Make sure to read their man-ifesto. AoM fans will definitely appreciate it.) To help kick it off, they're giving away 2 FREE tickets to one of the manliest events of the year: the 44th annual professional football championship (rhymes with Blooper Toll). One lucky Art of Manliness reader will receive two tickets for premium stadium seats at the professional football championship game in Miami, FL on February 7, 2010. Each ticket is valued at $1,200 so total value of the prize is $2,400. Wowza!
Note: The prize does NOT include travel to or accommodations in Miami. So if you win the tickets, you'll have to take care of airfare and hotel costs yourself.
How to Enter
1. Leave a comment on this page describing your favorite manly Su** B*** ritual or tradition
2. Share this post with your friends using the "Email Story to a Friend" button in our "Share" Box at the bottom of the post. For each friend you email this post to, you'll receive one entry in the contest. This means the more friends you share it with, the more entries you get. You can only send 10 at a time, but feel free to come back and send some more. We cannot see your friends' email addresses, so we won't be sending them any mail whatsoever.
NO PURCHASE NECESSARY. Must be 13 years old or older to enter. Open to U.S. residents. Sweepstakes not open to residents of Rhode Island. (Sorry RI. You guys have some strict laws in regard to sweepstakes.)
See official rules for more details.
Deadline to enter is January 7, 2010 at 11:59 PM CST.
Looking forward to reading your entries!
Last updated: November 22, 2015