Boy, we've got a lot going on here on AoM! Here's a rundown of everything you need to know!
Book Signing in Tulsa, OK
Kate and I will be signing copies of our book, The Art of Manliness: Classic Skills and Manners for the Modern Man, at the Borders Bookstore at 81rst and Yale from 2-4. If you live in Northeastern Oklahoma, come and see us! I'd love to meet you and shake your hand.
Announcing the Winners of the Saddleback Leather Company Giveaway
Our holiday Saddleback giveaway has drawn to a close and 3 lucky gentleman don't have to wait for Santa to bring them something sweet from the North Pole. They'll be getting great gifts from the leather-working elves at Saddleback!
The Grand Prize: A Limited Edition AoM Saddleback Briefcase+3 $25 gift cards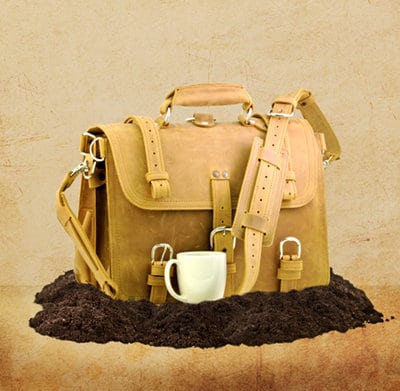 Winner: Sean Teegarden from Downey, CA

For the grand prize, readers had to submit a photo of themselves doing something manly while reading the Art of Manliness: Classic Skills and Manners for the Modern Man. We were blown away by the entries. They were incredibly creative, funny, and touching. Believe us when we say the selection of the winner was excruciatingly hard. But in the end, Sean's photograph was irresistible-funny and manly and just a beautiful piece of work: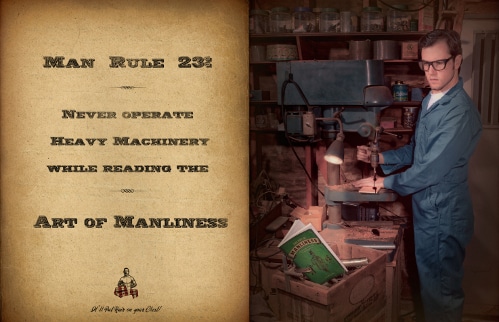 I put all the entries together in a video for your viewing pleasure:
2nd and 3rd place were chosen randomly from the comments left on the post, the emails you sent to friends and family, and those who joined the Man Bag Group.
2nd Place: Medium Dark Tobacco Brown Laptop Bag and 2 $25 gift cards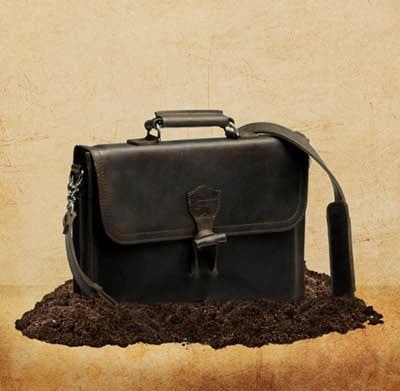 2nd Place Winner: Shea Stehm
3rd Place: Light Tobacco Passport Wallet and 1 $25 gift certificate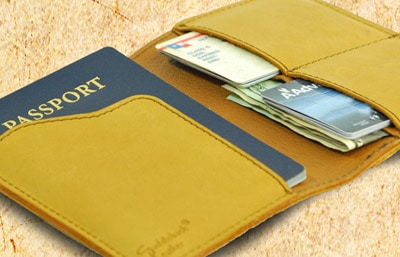 3rd Place Winner: Kevin Heredia from Harker Heights, TX

Congratulations to all our winners! I hope the Saddleback prizes make you extra jolly this holiday season! If you didn't win, why not reward yourself with a gift that will last for 100 years? Dave's running a nice Christmas bonus right now to sweeten the deal!
Enter the Schott NYC Jacket Giveaway
Well if you didn't win the Saddleback prize, here's something to cheer you up: you still have a chance to win a nice piece of leather (or wool!). Enter our Schott NYC giveaway for a chance to win one of their legendary coats or jackets, up to $500 in value! The contest ends Monday, December 14 at 11:00 pm CST. So don't delay, leave a comment or twitter it today!
50% Off Man's Guide to the Holiday Ebook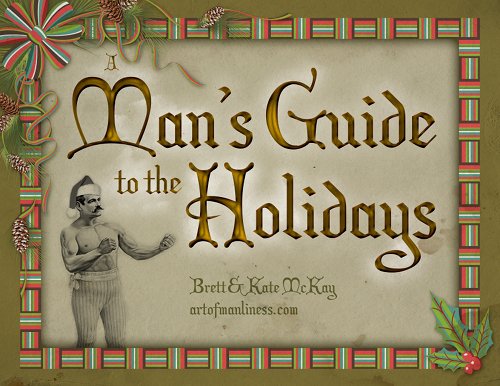 There are just a few more weeks left in the holiday season. You want to make the very most of them. So get our Man's Guide to the Holidays Ebook, now 50% off. Just $4.98! Learn how to wrap your Christmas presents like a pro, make Polar Express hot chocolate for the kiddos on Christmas Eve, and build a snow fort with your son over the holiday break.
Around the Community This Week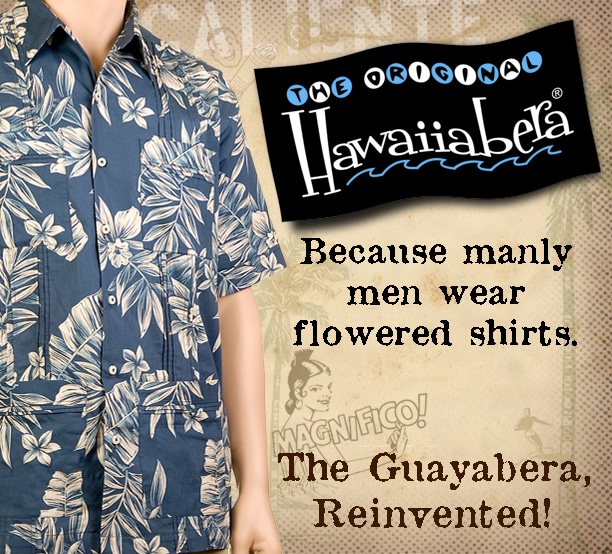 Michael J. Austin becomes the second Community member to earn himself an awesome, manly Hawaiiabera shirt by getting to the 4,000 point mark. Michael wishes each and every Community member a happy birthday, every single dang day! The man has truly earned this shirt. Thanks to Hawaiiabera for sponsoring the prize. If you're looking for a great gift for dad this Christmas, you can't go wrong with a Hawaiiabera.
Community Feature of the Week: Mike wrote a great blog post about how hurting his leg in a base jumping accident has humbled him. Great quote: "Sometimes you have to know when to give, and sometimes you have to know when to receive. It should all be done with much thanks!"
Mike posed the question, "What's the most thoughtful Christmas gift you ever received?"
Herb started a discussion on the interesting "characters" you've met during your life.
Eddie wants to know what you do when you encounter people being disrespectful? Do you say something or let it go?
Ray is looking for gift ideas, some "trappings of manhood" to give to a boy in order to acknowledge his impending manhood.
Ryan wants to know who you would like to shadow, sight unseen, like Scrooge in A Christmas Carol.
Adam is an athletic trainer and is willing to field your questions on sports injuries and training in general.
Library Goon seeks your opinion on unionizing.
David started a discussion on calling cards.
Clark started a discussion on caring for your tools.
Tanner started a discusion about how to deal with adults who throw tantrums.
Chris wrote an honest blog post about his struggle with depression.
General Interest Links
The Comeback of Construction (@ The Culture Wharf). Matt Higgins explores the reason we feel nostalgic for the Mad Men-era: it was a time with a constructed (rather than deconstructed) culture, a time with rules and clear meaning. There is a movement to bring some construction back to culture. Because, as Higgins writes: "Freedom is a great thing, but like music without measures there comes a point when the absence of structure leads to the dissolution of meaning. Music becomes noise. And as a society we're getting tired of the noise."
Reflections on No Shave November. (@XY Men) The month of growing out one's facial hair, whether both beard and mustache or mustache only, came to a furry end a couple of weeks ago. Here Patrick Outz reflects on what he learned from growing out his beard.
Why Men (and New Dads Like Tiger Woods) Have Affairs. (@Revolutionary Man). Jayson Gaddis uses the news about Wood's affair(s) to explore the reasons why men stray and how they can keep themselves from avoiding Tiger's fate.
Make Your Own Shaving Cream (@Planet Green). If you're not happy with store-bought shaving creams, why not try your hand at making your own? (Hat Tip: Dave K.)
Last updated: December 13, 2009