November was a busy month on The Art of Manliness. Here's a quick recap of what's been happening on the site for the past month.
Most Popular Posts In November
Here are the 5 most popular posts in November:
The 35 Manliest Mustaches of All Time
50 Best Books for Boys and Young Men
Guide to Drinking for the Teetotaler
The Art of Manliness Holiday Gift Guide 2009
The Art of Manliness and Movember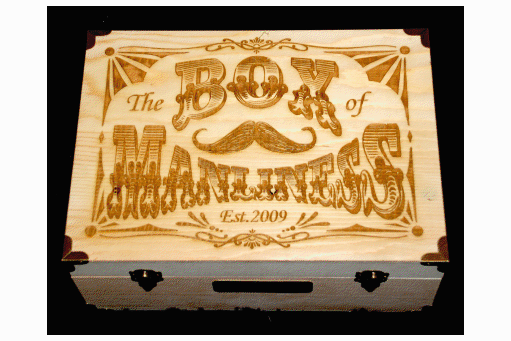 During the month of November,  the Art of Manliness participated in Movember, an annual fundraiser to raise money for men's health issues. The Art of Manliness Movember Team raised $8,046 during November. That's amazing! A big thanks to all the AoM Movember Team members who hit the pavement soliciting donations and thanks to all of you who donated money. And a very big thanks to Shaun Daws, who orchestrated the AoM effort from the land down under.
We had a contest among the AoM Movember Team to see who could raise the most money. Of the 145 members of the Art of Manliness Team, these 3 gents brought in the most dough:
First place: Michael Miller. Michael raised a whopping $1,260 during November. For his efforts,we'll be giving Michael a "Box of Manliness," filled with manly goodies like a Merkur safety razor, a badger hair brush, Taylor of Old Bond Street Shaving Cream, a Case Pocket Knife, a manly handkerchief, and one signed copy of The Art of Manliness book. Thanks for the manly effort, Michael!
Second place: Ryan Gorman. Ryan raised $665 and will be receiving a sweet Movember t-shirt and a pair of mustache cuff links.
Third Place: Terrance Curry, who raised $550. Terrance earned himself a Movember t-shirt.
Terrance and Ryan, if you see this, please contact me so I can send you out your prizes.
Thanks again to all those who helped make Movember a resounding success!
Right now we have a contest going on and a Limited Edition Art of Manliness Saddleback Leather Briefcase is up for grabs. To enter, you just need to submit a photo of you doing something manly while holding a copy of our book, The Art of Manliness: Classic Skills and Manners for the Modern Man. There are just a few days left until the end of the contest. Don't put it off and miss your chance to win one of the manliest briefcases ever made. For more details on how to submit your photo, read the contest announcement.
In addition to submitting a photo into the contest, make sure to enter the giveaway we're having for two other Saddleback Leather Company products. There are three ways to enter. Find out more here.
Deadline to enter the contest is Monday, December 7, 2009 at 11:59 PM CST.
The Art of Manliness Book
Only 20 days until Christmas! Make sure to pick up a few copies ofour new book, The Art of Manliness: Classic Skills and Manners for the Modern Man, for all the men on your Christmas list. They'll grow hair on their chest just unwrapping the book and thank you for helping them become a better man.
Art of Manliness T-shirts
We added 6 super manly, super cool t-shirt designs last month. Show your Art of Manliness pride with one of our 12 manly t-shirts from TankFarm Clothing. I'm partial to the AoM screaming eagle design myself.
The Community
The blog isn't the only part of the Art of Manliness site. If you'd like to connect with other men who are interested in rediscovering the lost art of manliness, make sure to join the Community. We have nearly 5,000 registered members from all over the world. In the Community, you can share manly pics, write a blog post about a manly skill, or take part in one of the hundreds of discussions going on.
Subscribe
You can subscribe to The Art of Manliness by the following methods:
Join over 26,000 people who receive The Art of Manliness via email by supplying your address.
Enter your email address:
Make sure you confirm your email subscription by answering the confirmation email you get after signing up.
You can also subscribe through RSS.
Every subscriber gets access to our popular Guide to Being a Gentleman eBook.
Be sure to follow Art of Manliness on Twitter. Each day we provide inspiring manly quotes and cool man trivia.
Last updated: May 4, 2017