Girls have Nancy Drew; boys have the Hardy Boys. Follow brothers Frank and Joe as they investigate the exciting mysteries in Bayport (an amazingly crime-infested town).Although they frequently encounter great dangers, their pluck and, of course, hardihood, allow them to emerge unscathed and solve every case. The series has gone through many iterations, but the ones published between 1927 and 1959, largely written by Leslie McFarlane, are absolutely the best and the only ones worth reading. Beginning in 1959, the books began to be revised in effort to make them more PC, remove anything too violent, and attract readers with a shorter attention span. The result were sanitized, dumbed down books that McFarlane considered "gutted." So buy the vintage books or those from Applewood Books which has reprinted the original 1-16.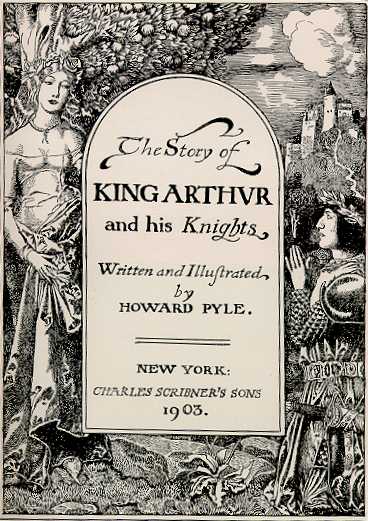 I'm pretty sure every boy goes through a knight phase. Stories of swords, armor, wizards, and dragons are the perfect fuel for a boy's imagination. And there are few better vehicles to stoke that imagination that Howard Pyle's rendition of the legendary stories of Arthur and his Knights of the Round Table. It is surely not the most accessible book; Pyle used the kind of archaic English true to that time, but difficult for ours. But he also wrote it with the young reader in mind, and so a dedicated boy will not find the task of reading and understanding insurmountable, and the book is packed with illustrations to provide visual interest. Of course, also check out Pyle's The Adventures of Robin Hood, probably the better book (but knights are cooler, so they got the shout out).

There are times where the movie is so famous, so classic, that people almost forget that a book version exists. Such is the case with Charlie and the Chocolate Factory. But while the movie (the original, of course) is a genuine gem, the book, as it always is, is even better. Dahl has a knack for taking the things that fill kids' imaginations and building a story around them. Every boy loves candy, and every boy would love to tour a candy factory as fantastical as Willy Wonka's. Charlie Bucket gets a chance to when he finds 1 of the 5 golden tickets that allow entrance into this world of wondrous, sugary delights. A book with a message that everyone can get behind: Snotty brats will eventually get their comeuppance while the good in heart will be justly rewarded.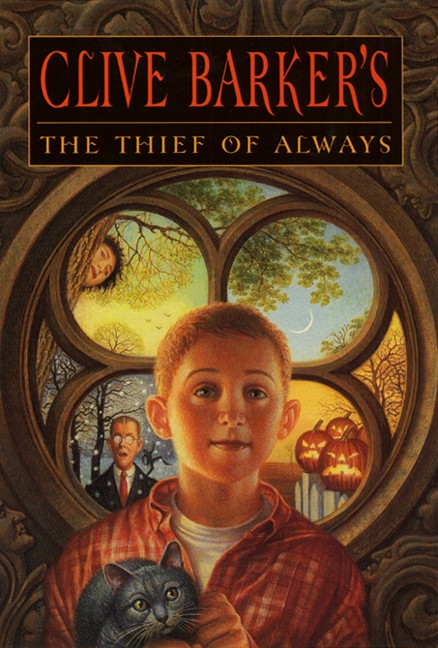 Clive Barker for the younger set. In this engrossing fable, ten-year old Harvey is bored with his life until a strange being shows him the way to the enchanting and magical Holiday House. Each day cycles through all four seasons, and the children can celebrate Halloween every evening and Christmas every night. It seems like a place of endless fun and excitement, but of course, not everything is as it seems…..

For a lady, S.E. Hinton sure knew how to tap into the mind of a teenage boy. In That Was Then, This Is Now, she returns to her favorite subject-seemingly parent-less boys trying to find their way in an unkind world. Characters from The Outsiders show up in the story as do the similar lines between Socs and Greasers. But while this book is not as good as that classic, nor is it a trite regurgitation of it. The plot instead is quite compelling-two boys, Byron and Mark, who are life-long friends with a bond like brothers, reach a crossroads in their friendship. Mark is being pulled into the violence and crime of the streets, while Byron wants to make something of himself. Their friendship is changing and Byron must decide a question that pains every man, "When does loyalty end?" Believable and real right up until the not so-happy ending.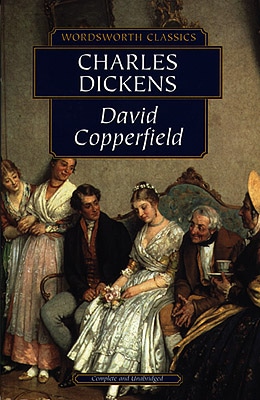 Everybody love Dickens' Christmas Carol (I wonder what he would have thought about his work being turned into 3-D!). And everyone is assigned Great Expectations and/or The Tale of Two Cities in high school, and yet poor David Copperfield is often ignored or mistaken for a modern magician. Which is a shame-it is just as good, on some days I might say even better, than his more famous works. And it's a perfect starting point for a boy who is ready to dip his toes into Dickens. Certainly more challenging than a choose your own adventure book, but quite possibly the thing to change a boy's mind about "classic" literature. Dickens story is a coming-of-age tale that does not make the common mistake of unrealistically having a boy come of age all at once. Instead we are allowed to experience the great humanity of David Copperfield and the wonderful cast of characters that challenge him, love him, and help him grow into a man.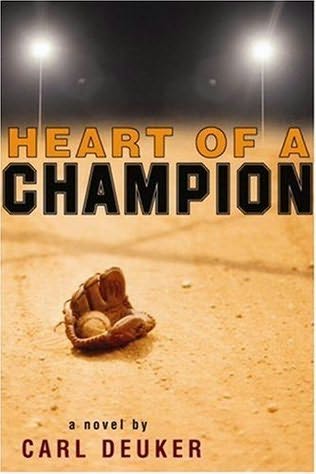 Like Mike Lupica, Carl Deuker manages to mix the kind of pitch-perfect accounts of sports action that is the hallmark of sports literature, with realistic and compelling characters and plot lines. The Heart of a Champion combines baseball with a story about the influence and impact of fathers on their sons, making this another classic entry in that distinctively male genre of stories: baseball as life. Seth's father died when he was six and his difficultly in coming to terms with his death has set his life adrift. But then he meets Jimmy, who has a father problem all of his own-his dad is overbearing and an alcoholic. Jimmy's friendship helps Seth get on track with baseball and school, but when his parents divorce, it's Jimmy who's life starts to fall apart. The boys' choices soon lead them in very different directions.

Next to Gary Paulson, Graham Salisbury was one of my favorite authors as a boy. Blue Skin of the Sea is set in Hawaii in the 1950s and 60s and follows the life of a teenager named Sonny Mendoza and his cousin, Keo, as they come of age. Despite coming from a family of a long line of fishermen who braved the ocean for their living, Sonny fears the ocean, but doesn't know why. At its core, Blue Skin of the Sea is about the self-realization every young man must go through as they make their way from boyhood to manhood. At least that's what I got out of it when I read it as a 12 year old.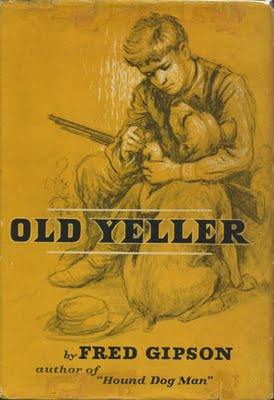 Like Charlie and the Chocolate Factory, Old Yeller is a great book that is often obscured by it's cinematic counterpart. But instead of popping in the DVD, give your boy the book to read. Often remembered as a story of the bond between a dog and a boy, it's really a coming of age story. 14 year old Travis Coates lives with his family in the hill country of Texas during the 1860′s. When his father must leave home for a time, he leaves Travis to "act a man's part" and take care of the family. He does his best, but comes to need the help of, and love, Old Yeller, a dog who wanders into their lives. But when Old Yeller gets rabies, Travis learns firsthand one of the most difficult virtues of true manhood-sacrifice.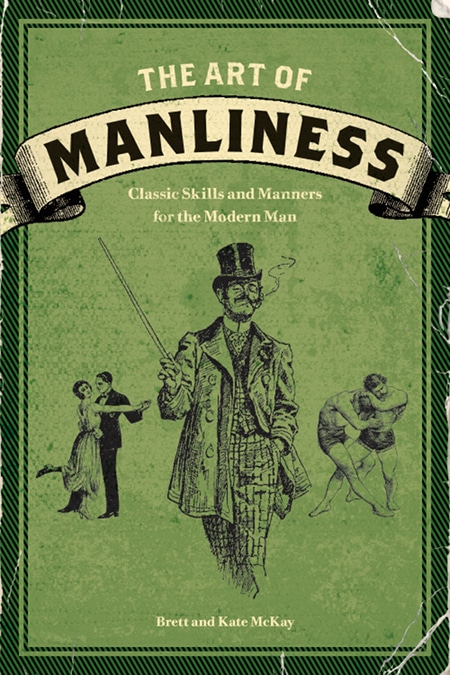 Okay, so I'm a little biased about this one. But I honestly think our book is a must-read for boys and young men. It's never too early for a boy to start thinking about and learning what it means to be a man. Even if you're good parents, it's hard to think of everything a boy needs to know. Help your son learn essential classic skills and manners and become part of the generation that will revive the lost art of manliness.
These 50 books just scratched the surface. There are a TON more great books for boys out there. Share your favorites in the comments. But remember to look through all 5 pages before you do-those who suggest a book that's already on here will get 50 lashes and their comment deleted. And yes, this list is Western-centric, so please suggest some great young adult literature from your favorite obscure Mongolian author.