Holes by Louis

Sachar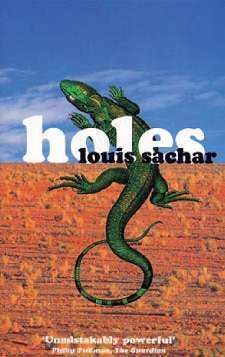 Sent to "Camp Green Lake" for a crime he didn't commit, Stanley Yelnats finds himself at a juvenile detention facility located in a hot, dry, wasteland. Stanley quickly learns the daily routine; get up every day and dig a five foot deep by five foot wide by five foot long hole. The camp's warden tells the boys that the digging is designed to reform their wayward characters, but Stanley soon discovers that she has some other purpose in mind. With both depth and realism and action and magic, it's an extraordinarily good page turner.
While often overlooked in favor of White's other classics-Charlotte's Web and Stuart  Little-this is my personal favorite, and a great one for boys. A classic story of the relationship between father and son, father and son swans that is. Louis is a trumpeter swan born without the ability to make a sound. Unable to honk and attract the swan he loves, his father steals a trumpet to give his son a voice. Incredibly grateful, Louis works to repay his father's debt. Swans don't seem that manly, but this is a great book about individuality, courage, and overcoming life's challenges.

It's incredible that S.E. Hinton starting writing this book when she was 15, but it certainly explains her uncanny ability to capture the angst, alienation, emotion, and immediacy of adolescence. Such pitch perfect tone has rightly catapulted The Outsiders to classic status. Say "greasers and socs" or "Ponyboy and Soda" or "Stay gold," and everyone immediately knows what you're talking about. While every young man will probably be assigned this book in school, it's a great book to read on your own when you're not thinking about turning the themes into a term paper.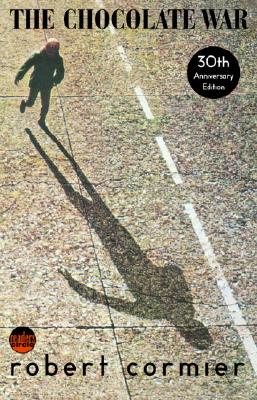 Should we dare to disturb the universe? Even when the consequences of stepping out of line can be extremely grave? Jerry Renault is an ordinary high school student. The annual fundraiser comes around, where the students are expected to sell chocolates to raise money for the school. The Vigils, a secret society of sorts, which rules both the students and the faculty, assigns students different tasks, simply to belittle them and prove their authority. They require Jerry to refuse to sell chocolates for ten days. Jerry complies with their order, but after the ten days is over, he continues to refuse to sell the chocolates, earning him the ire of the Vigils and the rest of the school. How far would you be willing to stick with your convictions, even when everyone turns against you? Powerfully written but bleak and dark, this book is best for older boys.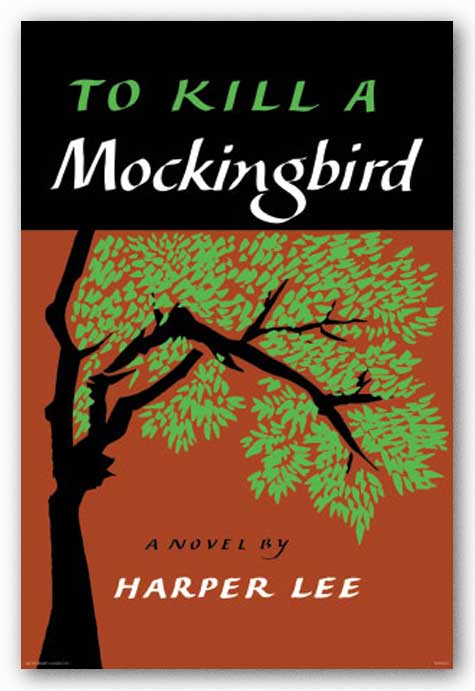 There are books that discuss profound themes, but do so at the expense of plot and character development. And there are page-turners with riveting plots that excite your mind while you read but then leave you empty when you finish. And then there is To Kill a Mockingbird. A literary masterpiece which weaves subtle lessons on racism, tolerance, innocence and guilt, and right and wrong with an engrossing plot and memorable characters. No wonder Ms. Lee made this her only book; some things you can't improve upon.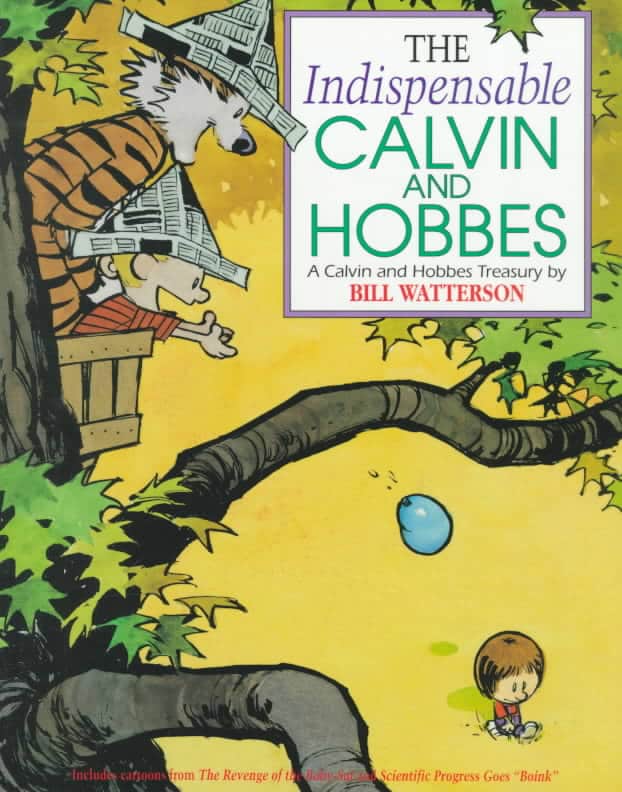 As a kid, I was a huge Calvin and Hobbes fan. I'd read the strip every day in the paper and buy all the books that came out. Admittedly, a lot of the jokes and content about politics and social issues went over my 9-year old head, but as a boy I could appreciate Calvin's enormous imagination where his stuffed tiger pounced on him after school and together they hatched plots and threw snowballs at the annoying girl. It's been almost 15 years since the last Calvin and Hobbes strip was published, so there's a good chance a young man in your life has never had the opportunity to read such a fine comic. Introduce them today with one of the many Calvin and Hobbes books-I think this one is the best.
Many a man's love of sci-fi was born in boyhood with the reading of Ender's Game. In the 22nd century of earth, the future of mankind is threatened by ant-like aliens called Formics or buggers. Fearing for the survival of the planet, earth puts it's trust is an international military unit called the International Fleet. The IF believes that the earth's only hope is to train children to become military geniuses. Thus, six year old Ender Wiggins is chosen to attend Battle School to be trained to take on the aliens. Being the most intelligent of the geniuses causes the other students to resent him, but despite challenges Ender quickly emerges as a great leader in the mock battles the children must compete in. But the games have more serious consequences than he realizes. Written in a plain, straight-forward manner, many boys will love it, some will hate it, and most will at least be given some food for thought.

The 11 year old son of a couple of "puke drunk" parents is sent to live with some distant relatives, the Larsens, on their family farm. Befriended by his 9 year old and Tom Sawyer-esque second cousin, Harris, the two have a summer of humorous adventures as the narrator gets thrown head first into life in the country. Harris' wild, boyish spirit is infectious and helps the narrator kick off his shoes and the reader to live vicariously through the both of them.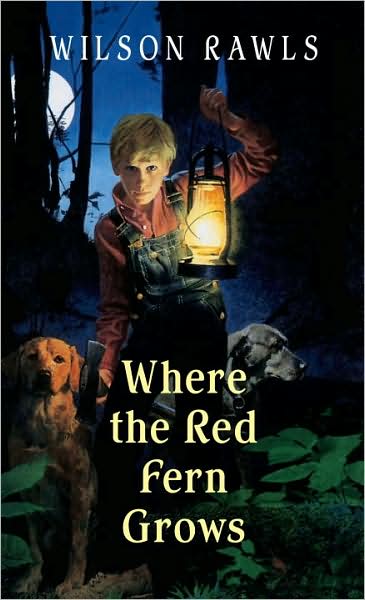 Write a story about the bond between a boy and his dog and you're halfway towards a great book. Add good writing, great lessons, and a touching plot and you've got the makings of a perennial favorite. Billy desperately wants a pair of redbone hounds to hunt coons, but his parents can't afford them. So Billy works hard for two years to save up the money to buy them himself. Together he and Little Ann and Old Dan explore the Ozarks of Oklahoma ever in search of their prize. But where does the red fern come in? According to an old Indian legend, a red fern can only grow where an angel plants it and marks sacred ground. Where does one grow in the story? Why, you'll have to read it to find out of course!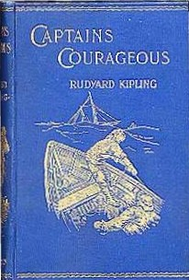 What list for boys would be complete without something from Rudyard Kipling? While The Jungle Book certainly gets more fanfare, for my money I'd recommend Captains Courageous. It's the perfect story for our times. A rich, coddled, spoiled boy named Harvey Cheyne falls off a steamship and is picked up by a fishing boat. His snootiness is forced to give way to the new realities of his life-on this boat, if a man does not work, he does not eat.  These salty fishermen give Harvey a kick in the pants and an actual punch in the nose, and soon he learns to put his shoulder to the wheel, embrace both responsibility and adventure and work hard. The tale of brat turned man is one we all can cheer. With archaic dialect and language and a lack of real "action," the story is not as accessible as more modern books, but the dedicated boy will be richly rewarded.