If you've got a kid that love scares, suspense, and mystery, don't get em' mediocre schlock like the Goosebumps series. Check out the books of the wholly under-appreciated John Bellairs. In the Johnny Dixon series, Johnny is somewhat of an outcast who finds a friend and mentor in Professor Childermass. Together they investigate dark and spooky mysteries. Bellairs' writing is thoroughly engaging, his plots rich and his characters endearing. Also check out his two other equally good series featuring Anthony Monday and Lewis Barnavelt.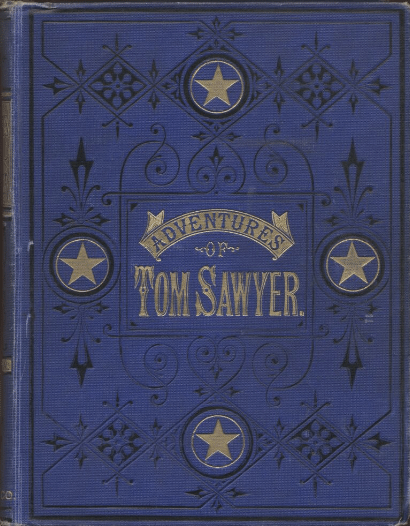 The essence of boyhood distilled, transcribed and bound. This classic is packed with humor and wit and filled with episodes familiar to any American-Tom convincing his friends to whitewash the fence, Tom overhearing his own funeral, Tom exploring a cave with Becky. Twain called it a "hymn to boyhood," and it's a song that can be sung over and over.

A fantasy world, talking animals, magic, good and evil….C.S. Lewis packed a treasure trove of interesting themes into his seven book masterwork. The books tell the story of group of children's adventures, travels, and battles in the world of Narnia. While the stories have become known as a Christian allegory, CS Lewis denied writing them with that intention. And they can be enjoyed both by readers looking simply for an engrossing tale and those searching for deeper layers of meaning. The only question is, what order should you read them in?!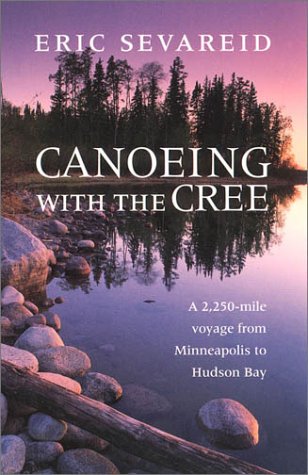 Before he became a manly anchorman, Eric Sevareid did exactly what every boy dreams of doing-setting out on a wild, unstructured, crazy adventure. After graduating high school, Sevareid and his friend William Port decided to create their own rite-of-passage and set out on a 2,250 mile canoe trip from central Minnesota to the Hudson Bay. With only an 18 foot canoe, $100, and some bad maps, the boys spent four months racing the oncoming winter and paddling through dangerous rapids, inclement weather, and hungry mosquitoes, barely surviving with their lives. Drawn from the journals they kept, Canoeing with the Cree was published in 1935 and remains a simple, but fantastic travel-adventure book.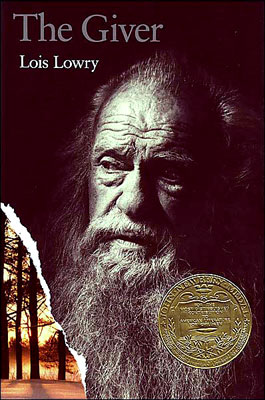 What would you be willing to give up to live in a pain-free world, a world without chaos or disease or war? At what point would the sacrifice become too great to live in such an idyllic state? The Giver describes a world where the community leaders make all the decisions for the people-who to marry, what job to take, even who should live or die. People take pills to suppress their passions. No one can remember a world before these external controls were put in place…except The Giver, who chooses 12 year old Jonas to be the new Receiver of Memories. When Jonas realizes that the people have given up their freedom, emotions, and humanity in exchange for equality and peace he is faced with an enormous decision. A truly profound and thought-provoking book.

What is the truth of human nature? Away from society, freed from the constraints of external authority, how would men, boys, really act? Not too well, according to William Golding. A group of shipwrecked boys must forge a new life on a deserted island as they wait and hope to be rescued. But the pretense of civilization quickly devolves  into savagery. While the boys fear the attack of a beast, it is their inner beasts which will cause their destruction. It's a dark book, not the kind one delights to pick up and read over and over again. But every boy must read it once.

Heat by Mike

Lupica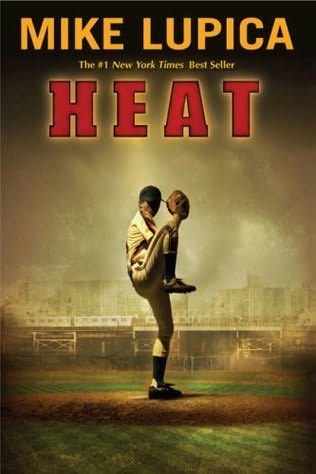 Knowing that boys love sports, there are children's authors who churn out one cookie cutter sports story after another. And then there is Mike Lupica. Lupica gives the kind of vivid play by play details that every good sports book needs, while also filling out his characters and their stories off the field with enough interest and realism to make the reader care.  Heat's plot is of the Law & Order ripped from the headlines variety; Cuban-American Michael Arroyo is a star pitcher who's chances of leading his team to the Little League World Series are jeopardized when he is accused of being older than 12. Not only that, but Arroyo's parents are dead and he must keep social services from finding out. Sounds schmaltzy, but Lupica manages to keep it topical and relevant without being heavy handed. If your boy digs it, be sure to check out the myriad of Lupica's other sports-themed offerings.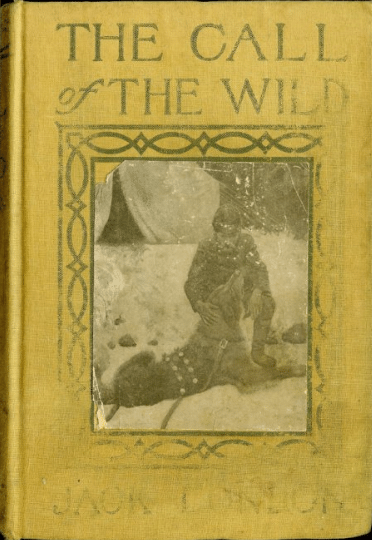 Every boy feels the call of the wild. He feels the desire to strike out and be free , and yet he soon learns the rules of society and the consequences of stepping too far out of line. For the rest of his life he will feel the desire to be primal pull against the need conform. In Jack London's magnum opus, he explores this idea through the lives of dogs in the Alaskan Klondike. The dogs, like men, must fight to survive and to lead, in a world that is often unkind. London's manly writing is economical and concise and yet powerful enough to compel you draw a blanket around yourself to keep out the cold and dark of an Alaskan night.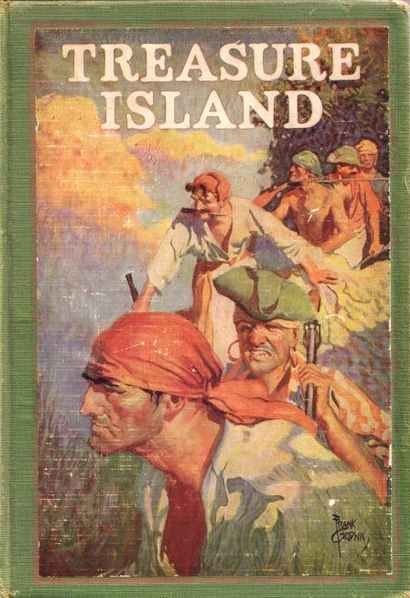 Boys love treasure. Boys love pirates. Boys love Treasure Island. Pretty much everything we think of when we think of pirates comes not from the pages of history but from this book-treasure maps with "X" marking the spot, deserted islands, peg legs, parrots, and so on. Stevenson insisted that there be no women in the book besides Jim Hawkins' mother at the beginning, making the book a testosterone-driven, swashbuckling good time. American novelist Henry James praised it as "perfect as a well-played boy's game." I couldn't agree more.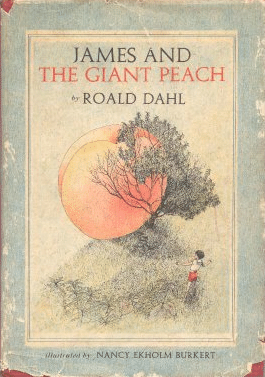 After his parents are killed in a rhinoceros accident, James is sent to live with his wicked aunts. Lonely and unhappy, he happens upon a mysterious man who gives him magical crystals he promises will completely change James' life. But James accidentally drops the crystals on a peach tree, which slowly begins to grow into a gigantic peach. One day James climbs inside, the peach rolls away from his ordinary life, and he embarks on a grand adventure with 7 oversize insects: Centipede, Earthworm, Grasshopper, Glow-worm, Miss Spider, Ladybug, and Silkworm. More humorous and exciting than you even remember; a true classic.