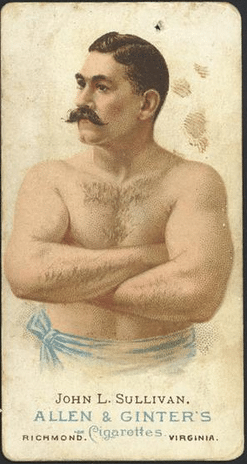 While many of you have been following The Art of Manliness since we started back in 2008, some of you are fairly new readers. To help you new arrivals get the most out of AoM and navigate around our extensive archives and community section, we've compiled this beginner's guide.
First a note: There's a TON of stuff here. We don't recommend that you go through it all in one sitting. It will probably take you days to go through everything on AoM. Bookmark this page and come back to it from time to time to do some more exploring.
Why The Art of Manliness?
We're often asked why we started a site called The Art of Manliness. We answer that question on our About page and also go into a little bit about the philosophy of the site. This post adds some details on the story behind how and why AoM started as well.
And make sure to check out our FAQ. It might answer some of the questions you have about the site.
The Archives
We've written almost 1500 articles here at AoM about a wide variety of topics. I highly recommend surfing through our archives to see what we have to offer. There are lots of gems. You'll find a search bar on the right side of our home page if you'd like to search for a specific topic.
If you're not sure where to jump in, a good place to start is our annual end of the year round ups of the year's best posts:
Movie and Book Lists
Over the past five years we've compiled lists of books and movies that we think men would enjoy. Check them out!
Popular Series on AoM
Every now and then we'll run a series of articles that focus on a particular theme. Here are some of our most popular series:
Comment Policy
One of the great things about blogs is that the format allows readers to comment on articles. It's our goal to create a community of readers who are actively engaged with the site. We pride ourselves on the level of maturity and civility that the comments on AoM have. To ensure that the discussion stays civil and on point, we have established a comment policy. Please read it.
The Community
The blog isn't the only part of the Art of Manliness site. If you'd like to connect with other men who are interested in rediscovering the lost art of manliness, make sure to join the Community. We have almost 25,000 registered members from all over the world. In the Community, you can
The Art of Manliness Books
Two books based on the site have been published and are available in both eBook and analog format.
The Art of Manliness: Classic Skills and Manners for the Modern Man
Published in October 2009, The Art of Manliness: Classic Skills and Manners for the Modern Man includes some of the best of our early articles from the site, along with material exclusive to the book as well. The book focuses mainly on the skill-sets of manliness, the "how-to's" of romance, friendship, and fatherhood, spending time outdoors, being a hero, and living a virtuous life.
The Art of Manliness Manvotionals: Classic Wisdom and Advice on Living the 7 Manly Virtues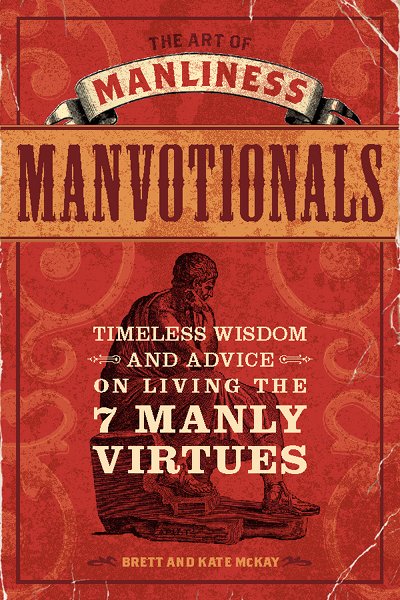 Published in November 2011, The Art of Manliness Manvotionals: Timeless Wisdom and Advice on Living the 7 Manly Virtues covers the mindset of manliness. The book is a collection of the best advice ever written down for men. From the philosophy of Aristotle to the success books of the late 19th and early 20th centuries to the speeches and essays of leaders like Theodore Roosevelt and Winston Churchill, Manvotionals contains the manly wisdom of the ages–a myriad of poems, quotes, and essays designed to inspire men to live life to the fullest and realize their complete potential as men.
eBooks
We've written a few eBooks that are available for download. Some are free and some cost money. Give them a look through.
YouTube Videos
We've also created a few how-to videos on manly skills. Give them a watch. They're short, but you'll definitely walk away learning something new.
Subscribe to our YouTube channel so you don't miss out on our video updates. We plan on doing more videos in the future.
Never Miss an Art of Manliness Post by Subscribing
Did you know that you can get Art of Manliness articles delivered directly to your email inbox? Make the AoM experience easier for you by signing up for our email updates. Over 53,000 people get AoM articles emailed to them. Simply sign-up here. You can choose to have our articles delivered individually each day, or delivered once a week in a digest. And just to let you know, we hate spam just as much as you do. We'll never give out your email address to third-parties. You can also easily unsubscribe yourself any time you'd like.
If email updates aren't your thing, we also provide RSS subscription. Click here to add Art of Manliness to your feed reader.
Connect with Art of Manliness on Facebook and Twitter
If you use Facebook, join the Art of Manliness Page. You'll know when there's a new article up on the site right away.
The same goes with Twitter. Follow us on Twitter to get the latest AoM updates and links to interesting stuff around the web. We've also included a Twitter list of people and sites that we recommend you follow. Follow the AoM Recommends list to get the best in men's interest material.