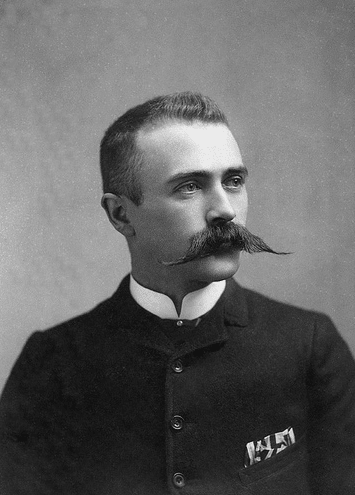 Every time I turn on a football game, I see players with pink shoelaces and pink gloves and pink towels, all promoting breast cancer awareness. I'm all for saving the world's wonderful tata's, but men have a cancer all of their own, and it unfortunately doesn't get quite as much attention (I guess nobody wants to think about a guy's junk when they're peeling off the top of their yogurt.)
But Movember is an effort to change that. Started in 2003, Movember is an annual, month-long celebration of the mustache, highlighting men's health issues – specifically prostate cancer, testicular cancer, and male depression. During the month of November, men grow a mustache and raise funds for charities like the Prostate Cancer Foundation and the Lance Armstrong Foundation (LIVESTRONG).
We're going to be celebrating Movember here on the Art of Manliness website by inviting readers to grow a mo during the month of November. The man who raises the most money for charity will be rewarded with a handsome prize.
Here's how the contest works:
1. Awesomely manly Aussie and Movember veteran Shaun Daws has started an Art of Manliness team on the Movember site. As team captain, he'll be keeping an eye on the leader board and encouraging you along. To join the Art of Manliness team, you must register on the Movember site. You must register as a "team member" so we can keep track of your progress.
2. On November 1, you must start out clean shaven. You will then commence the growing of your beautiful, hairy mustache masterpiece. You cannot shave your mo until Nov. 30, and you must adhere to the following grooming rules:
There is to be no joining of the Mo at the sideburns – that's a beard
There is to be no joining of the handlebars at the chin – that's a goatee
A small complimentary growth under the chin is allowed (aka the Tickler)
3. During the month, hit up friends and family to donate to the cause.
4. Shaun has created a Movember Group in the Art of Manliness Community. Join the group and encourage your brothers! Shaun will be posting news, pictures, and updates, and you should do likewise. Let everyone see how your stache is progressing!
5. If you don't have the cajones to grow a mustache (or if you don't have cajones, period) you can still donate to the cause.
Men, this is your big chance to grow the mustache you've always dreamed of having but been too scared to attempt. The beauty of Movember is that during the early growing stage, the stage where the newly formed mustache's appearance is so unsightly that men give up and shave, you have a ready and worthy excuse for why you look like a child molester. People will not only abstain from laughing at you, men will pat you on the back and women will french kiss you with joy. Then, at the end of the month, when the awesomeness of your stache is in full bloom, people will be in such awe of it that they will beg you not to shave it off. It's win-win here folks.
Speaking of winning, finally having the manly mustache of your dreams is not the only prize. The Art of Manliness team members who raise the most money will be richly rewarded for the effort with these super duper prizes:
3rd Place: A sweet Movember t-shirt.
2nd Place: A sweet Movember t-shirt PLUS mustache cuff links.
1st Place: A Box of Manliness….A what? Behold!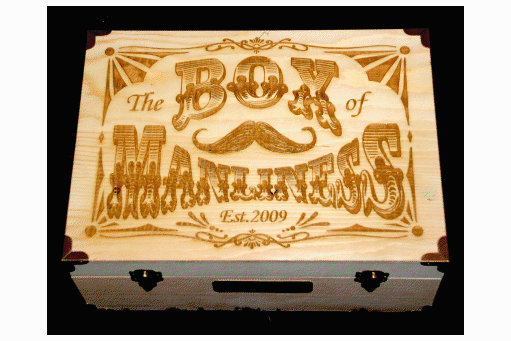 This box was designed and created by AoM read Danielle Gidley for her boyfriend's 30th birthday. We thought it was so cool that we're going to make one for the winner of the Movember contest. The box will contain:
Safety Razor
Taylor of Old Bond Street Sandalwood Shaving Cream
Badger Hair Shaving Brush
Case Pocket Knife
A signed copy of the Art of Manliness book
This box will not only put hair on your chest, it will add serious fur to your now trembling upper lip. Happy growing fellas!