Signed Copies of the Art of Manliness Book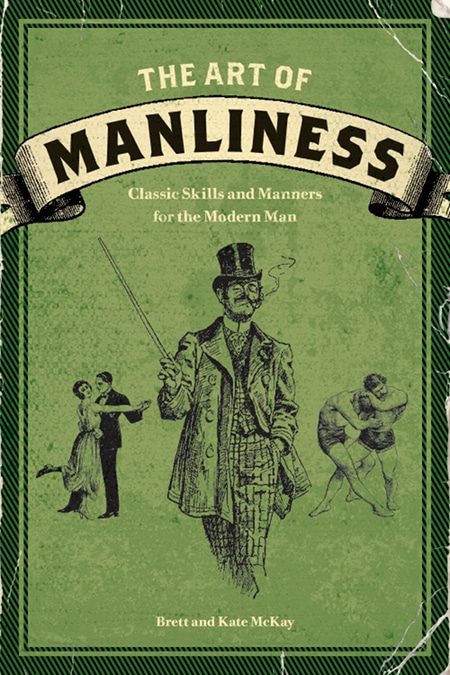 You can now order signed copies of the new Art of Manliness book through our site. Even if you're not hankering for our John Hancocks, if you reside in a far flung place of the world where the book is not yet available, this is a great way of getting your hands on a copy. See this page for details.
New Prize Added to the Art of Manliness Community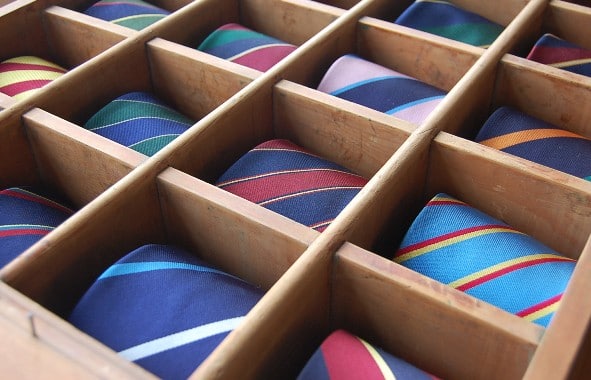 As you may or may not be aware, by participating in the Community you earn manliness points that can be redeemed for prizes. Since the huhman has captured our then highest prize, a Hawaiiabera shirt, by earning 4,000 points, we've added another golden ring for members to aim for. The fine men at the Mountain and Sackett tie company, the makers of the world's only 100% handmade regimental tie, have graciously donated their handsome ties to the cause. The first 5 men who earn 10,000 points will be richly rewarded with a Mountain and Sackett tie.
As a side note, Mountain and Sackett will be doing another giveaway with us in November. So stay tuned!
Around the Community This Week
Community Highlight of the Week: Philip Rodney Moon wrote a great blog post about "The Five Acquaintances Every Man Should Have." Do you have these important men in your network?
William would like to hear from members of the military and the family of military members about ways we can help support the troops.
Bryan is looking for advice on how to respectfully resign a leadership position.
Jeff is looking for tips on how to craft an effective elevator pitch.
Yankee Cowboy Bob wants to know why a man should keep a journal.
SamwiseGrangee started a discussion on why listening to and understanding classical music is important and asked for feedback on readers' favorite composers.
Jamie started a discussion on public education versus alternatives like private school and home schooling.
Scott started a discussion on taking an interest in one's ancestry and is looking for tips on how to do genealogical work.
Nathan wrote a blog post about how starting a blog where he posts 10 things he's thankful for every day helped alleivate his depression. It's an awesome idea, and you can check out his blog here.
Behold the most important painting in the world! In James!' world at least.
General Interest Links
Zen Family Habits. Leo Babauta, the man behind the popular blog Zen Habits, has recently started a site dedicated to helping people simplify family life and improve family relationships. If you're a dad, check out Zen Family Habits and subscribe.
Militaryboots.com is holding a contest to find the world's most battered, tattered, worn-out pair of boots. Participants must submit a photo of their boots and a story of where their boots have been. The winner gets a lifetime supply of boots. (Hat tip to Dan O'Connell)
Woodworking Magazine held a contest where they asked readers to turn an Altoids can into a working tool. The results are pretty cool and interesting. (Hat tip to roadbelow)
50 Rules to Being a Gentleman (@ king mag) One website's take on the rules every gentleman should follow.
18 Minute Plan to Managing Your Day (@ harvard business publishing) Looking to get more done during your day? Take the advice of consultant Peter Bregman and start a daily planning ritual. The kicker is you don't need to spend an hour or even thirty minutes planning. 18 minutes spread throughout the day will do the trick.