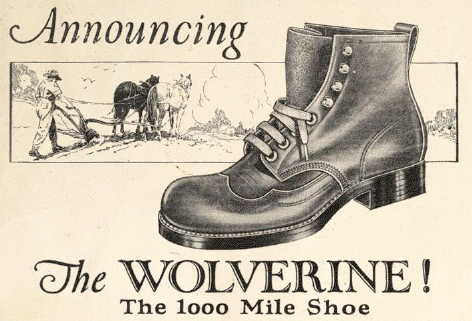 For centuries, when a man needed extra support and protection for his feet, he would lace up a good pair of boots. Your grandpa or great-grandpa probably had a solid pair of leather boots in his shoe collection. During the frontier days, a good leather boot was an essential piece of clothing. Industrial workers did and still do wear boots to protect their dew beaters. Returning soldiers would often continue to wear their military issued boots when they returned from war back to civilian life. Consequently, the leather boot was common among men.
After conquering the frontier and moving from the factory floor to a cubicle, men replaced the boot with sneakers and dress shoes as their go-to footwear. But just because you're not out chopping wood doesn't mean you can't wear boots. A nice leather boot can class up your casual wardrobe and make you look ruggedly handsome. And because of their solid construction and timeless look, a quality leather boot can last a lifetime (and more) instead of the 1-2 years that you may get out of today's mass produced nylon mesh shoes. In other words, a good boot is a good investment.
If you've been wanting to add a nice pair of boots to your wardrobe, you're in luck. We're giving away a free pair of the new Wolverine 1,000 Mile boots from Wolverine's Heritage Collection. The Wolverine 1,000 Mile boot is based on the original design from 1914 and it's uber-manly. Have I whet your appetite yet? Read on to find out how you can get your hands on a pair.
The Prize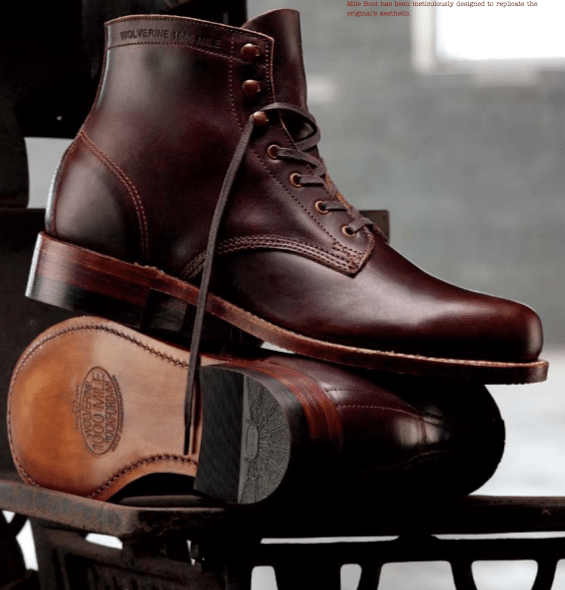 The Wolverine 1,000 Mile Boot
Recognized for its long-standing dedication to comfort, durability, and style, Wolverine is debuting a one-of-a-kind collection of boots and shoes inspired by its own classic designs.
The cornerstone of the new collection, the 1,000 Mile Boot is crafted with the same attention to detail found in the original 1,000 Mile shoe that was first developed in 1914. Wolverine designers worked meticulously to replicate the original aesthetic of that first boot created so many years ago.  Made in America, the boot features soft, supple leathers in weathered tones, a
stacked leather midsole and outsole and classic welt construction. The Wolverine 1,000 Mile retails for $325 and you can purchase it online at Amazon.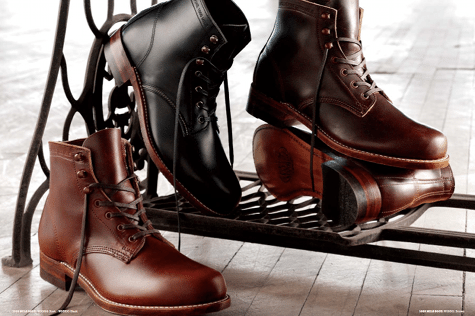 A pair of the 1,000 Mile Boot is up for grabs in this giveaway. Ready to get your hands on a pair? Then read on.
How to Enter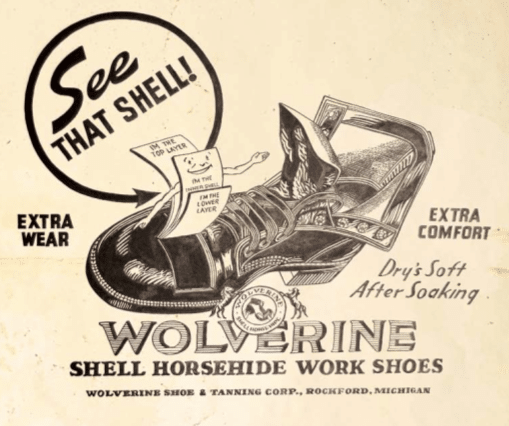 You have three ways to enter to win a pair of these manly boots.
1) Leave a comment on this post sharing where you would walk in your pair of Wolverine 1000 Mile boots.
2) Join the "A Good Boot" Group in the Art of Manliness Community. You'll have to sign up for the AoM Community before you can  join the boot group.
3) Email your friends about the contest. For each friend you email, you'll receive 1 entry. Email up to 10 friends. (We won't share your email with anyone, and we can't even see theirs)
Deadline to enter is Monday, September 28, 2009 at 11PM EST. We'll then randomly select one lucky winner. Enter today!
Last updated: November 9, 2015