Art of Manliness Contests
Last week we ran the Beau Ties Ltd. of Vermont bow tie giveaway. It looks like the bow tie might be coming back in style because there were over 600 of you who entered to win one. Well, we randomly selected a person from the the list of comments and the lucky winner is: Scott Shields. Congratulations Scott! You'll definitely be looking dapper with your new bow tie. Those of you who didn't win, but entered, never fret. You're not walking away empty handed. The gents at Beau Ties Ltd. of Vermont have sent you an email with a 20% discount code. Enjoy!
Art of Manliness T-Shirts
As you may be aware, awhile ago AoM teamed up with Tankfarm Clothing to produce a line of sweet Art of Manliness t-shirts. By popular demand, another color has been added to the line-up. The Bull Moose flag tee can now be had in both white and black. Bully!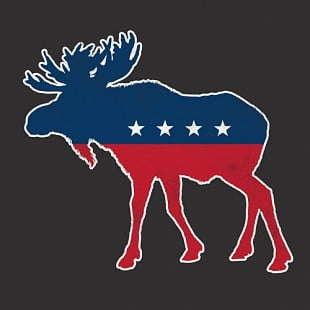 Around the Community This Week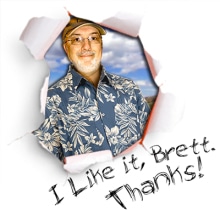 The big news out of the Community this week is that thehuhman became the first member to pass the 4,000 man point mark and earned himself a free Hawaiiabera shirt. For those of you aren't a part of the Community, members can earn "man points" by participating. You earn points for posting to the forum, leaving comments for others, uploading videos and photos, and creating groups and events. When you earn 1,000 points you're eligible for a free AoM T-shirt. When you earn 4,000 points, you're eligible for the Hawaiiabera shirt. Thehuhman is prolific in the community. He's done a fantastic job of making everyone feel welcome. The community would not be the same without him. So thanks huhman for all your contributions!
Also, I'd like to thank El Grande Kahuna from Hawaiiabera for sponsoring the free shirts for our super community members. We really appreciate it. In honor of thehuhman earning the first Hawaiiabera, El Grande Kahuna is giving  an exclusive discount code to Art of Manliness subscribers. The code will get you an awesome Hawaiiabera for $39.95 plus FREE shipping. Pretty dang cool. In order to get the code, you must subscribe by RSS or email. The discount code will be at the bottom of the RSS post or email.
In addition to thehuhman kicking butt and taking names in the Community, we had another active week full of great discussions and interesting media uploads related to all things manly. Let's take a look at some of them.
Johan Henningsson put together an epic video tribute to great men set to music and the recitation of "If" by Rudyard Kipling. Very touching and inspiring.

Find more videos like this on Art of Manliness
I'm thinking of starting a podcast. Leave some feedback if you're interested about what you'd want to hear.

Symplectic wrote an excellent essay about the difference between American men and Australian men and why the need for American men to feel cool gets in the way of their manhood.
Haymond Lam posted a great original poem called "When We Were Kids."
Thomas White muses on the decline in craftsmanship.
Robert Disque wrote an interesting post about Military Music Traditions.
Peter Sawyer started the AoM Fitness Experiment where he's encouraging you to share your nutrition and fitness goals and check in every day to keep yourself accountable.

Mark Gilford added several videos about the Mankind Project. If that's something you're interested in, check them out.
Ian Dundrillion has added a second album to his Beard Archive. Also, make sure to check out his Mustache Archive (part II).
Robert Black asks the Men in the Kitchen Group for tips for a beginning cook.
Shaun Daws asks in the Philosophers Group:
What is the measure of success?
Is patriotism/nationalism in decline?
Bren Denis Aman wants to know your best home remedies.
Football season is right around the corner, so it's only natural that the Football Group would be discussing Fantasy Football.
Matt Warnock asks  the Film Group about what are your 10 "must see" movies?
Kevin D. Wolski asks the Book Group for their recommendations on graphic novels.
After watching I Love You Man, Nicholas Boylan was inspired to start seeking some new man friends. What advice would you give him?
Mike Norris shared his advice on how to shake hands like a man.
Leo M. Mulvihill has written an excellent series of articles about suits and dressing well. Be sure to check out his tips on:
The Difference Between Canvassed and Fused Suits
Basic Suit Colors for an Interview Suit
Finally, Ryan started quite possibly the most awesome discussion thread in the history of the community: Time to man up- what would you pick when the zombies come. When the zombie hoards come what would be your 1) main weapon, 2) back up weapon, 3) third weapon, 4) vehicle, 5) person to repopulate earth with or watch your back, 6) theme song, 7) battle cry, and 8) book.